User Review:
Gregory Miwok 18
Rating:


Design: Read the specs!
Number of Pockets: Read the specs!
Max. Load Carried: Read the specs!
Height of Owner: 5'8

Sweet! Nothing I could add except a few more inside zip pockets...but actually very well thought out! Perfect for short trips, trail running, MTB. An almost perfect pack in this size!
Did I say SWEET!
Where to Buy
Buy Online Compare prices from 8 outdoor retailers:

sponsored links

$98.95

$98.95

$99.00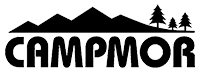 $99.95

$78.99

$99.00

$69.99

2012 Closeout
$73.93

$98.95
Add your voice
to the world's most comprehensive and useful collection of
independent outdoor gear reviews
.
Review Your Gear