User Review:
Gregory Whitney 95
Rating:


Design: top/front loading
Size: large
Number of Pockets: many
Max. Load Carried: 55?
Height of Owner: 5' 11"
Price Paid: $220

As a "sherpa dad" who carries all the community gear for up to 3, I needed a large pack with beefy suspension. This is it. Very comfortable with monster loads, and very adjustable suspension.
I echo the sentiments of others regarding the side pockets; if these were separate from the interior or had a taller divider on the inside, they would be much more usable. They are nice for an extra access point, though.
This pack is not a light-weight either, but when you are packing 50-60 pounds, I'll take the unfailing suspension over a light-weight any day. The canted water bottle holder is a great feature, too.
Where to Buy
Buy Online Compare prices from 7 outdoor retailers:

sponsored links

$388.95

$300.27

$429.00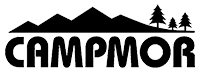 $389.95

$343.16

$429.00

$388.95
Add your voice
to the world's most comprehensive and useful collection of
independent outdoor gear reviews
.
Review Your Gear