User Review:
Gregory Whitney 95
Rating:


Design: front, side, bottom, and top-loading internal
Size: 6000 cu in
Number of Pockets: 6
Max. Load Carried: 45 lbs
Height of Owner: 6'2"
Price Paid: $219.99

I got this pack for my birthday two years ago from Northern Mountain Supply. It is awesome. I love the easy access pockets to store your frequently used gear. The inside of the pack can be reached from each side, the front, the bottom, and the top. I just returned from a backpacking trip in the Smoky Mountains and the pack was great. I have never had anything go wrong with it, and the buckles and side pockets are great. I would recommend this pack to everyone, I have not come across a better pack.
Where to Buy
Buy Online Compare prices from 7 outdoor retailers:

sponsored links

$311.16

$300.27

$429.00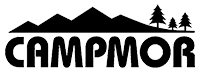 $389.95

$343.16

$429.00

$388.95
Add your voice
to the world's most comprehensive and useful collection of
independent outdoor gear reviews
.
Review Your Gear