User Review:
Gregory Whitney 95
Rating:


Design: Internal, typical Gregory
Size: 6,000 c.f.
Number of Pockets: 3 plus main and sleeping bag compartments
Max. Load Carried: 95 pounds (no lie!)
Height of Owner: 5'11"
Price Paid: $235

The frame fits me better than any pack I've ever owned. Custom fitting with the Whitney, although kind of a pain in the ass, gives you lots of options, and I tend to be barrel-chested. Very comfortable, balanced load, even with a ton of weight in it. Lots of pockets and very easy access...no need to go unpacking everything at every stop to find your toothbrush or your knife.
I do agree with the fellow who didn't give this pack a particulary good review on this point: If you really cram the main compartment, the side-pockets are sort of worthless. What I ended up doing when I was packing for a week-long trip in the Southern Sierra was to pack the side pockets first: it cuts down on the main-compartment space a little, but if you have things you need on the outside, it is one way of dealing with this one minor design flaw. It just takes prior planning.
Overall, a great pack. Oh, and the convertible top pocket can be used as a fanny pack. I never did, though.
Where to Buy
Buy Online Compare prices from 7 outdoor retailers:

sponsored links

$388.95

$300.27

$429.00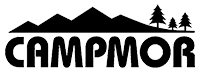 $389.95

$343.16

$429.00

$388.95
Add your voice
to the world's most comprehensive and useful collection of
independent outdoor gear reviews
.
Review Your Gear