User Review:
Katadyn Base Camp
Rating:


Price Paid: $60

I have used this filter on outings with our Boy Scout troop where the younger boys don't quite have the patience for pumping and where we have a need for lots of water. The filter performs reliably. I agree it's somewhat slow - about 1l/min, but given that you don't have to do much to operate it, it's very convenient. Just hang it up from a tree at base camp, fill it with unpurified water, and let it go. The boys can filter gallons of water while they're doing other things like making dinner or playing cards.
You definitely would not want to use this mid-hike waiting at the river bank for refills. This filter is not the correct filter for that purpose - use your pump. I am satisfied that the specifications for the filter are correct - 1 l/min and a filter life of about 200 gallons.
A few pointers:
* Be sure your water is mostly clean of silt and debris since it is not possible to backflush the filter.
* Fill the filter from a collapsible bucket or other vessel instead of trying to use the filter bag itself to retrieve water from your source.
* Hang the filter as high as possible (6ft) and collect purified water from as low as possible below the filter to maximize the water pressure through the filter.
* If the flow rate starts to slow down, put a liter of clean water in the bag, shake it around and dump it out to rinse the filter and pre filter from silt and debris.
Another positive about this filter is that it uses the Katadyn Hiker Pro cartridge, so it's easy to find a replacement.
Where to Buy
Buy Online Compare prices from 9 outdoor retailers:

sponsored links

$79.95

$79.95

$71.91

$79.95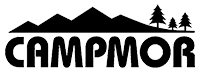 $79.95

$79.95

$63.96

$79.95

$69.95
Add your voice
to the world's most comprehensive and useful collection of
independent outdoor gear reviews
.
Review Your Gear