User Review:
Katadyn Base Camp
Rating:


Price Paid: $60

We used this system on a ten-day, May canoe trip on the Green River in Utah. Eight people relied on the Base Camp, with a small ceramic filter as a back-up. The Green is a very muddy river. We began filtering fairly clear looking spring water, but soon had to filter some settled river water.
The filter started out really well, but quickly flow rates were reduced to a fast drip, then a slow drip, then barely anything at all. We changed filters and resolved to filter only clear water.
We augmented river water clairification using alum, which really helped. The filter still slowed significantly within about 20 gallons. The 200 gallon and 0.5L/min rates, quoted by the sales people, are very optimistic. Rather than a pleated paper filter, a field maintainable filter (perhaps ceramic) may be an improvement to the longevity system. The Base Camp filter is a great concept and still beats pump filters for a larger group.
Where to Buy
Buy Online Compare prices from 9 outdoor retailers:

sponsored links

$79.95

$79.95

$71.91

$79.95

$79.95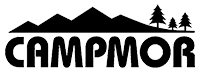 $79.95

$63.96

$79.95

$69.95
Add your voice
to the world's most comprehensive and useful collection of
independent outdoor gear reviews
.
Review Your Gear