User Review:
Koflach Arctis Expe
Rating:


Price Paid: $270

These boots rock! People may whine about them being heavy compared to leathers, but it simply isn't a factor. I haven't noticed them being heavier than leathers once they're on my feet. I've ice climbed in them several times now and they frontpoint better than my La Sportiva Nepals. As for walking around they have enough of a rocker sole to be comfortable. Plus, when winter camping you cannot beat the removable liners. No cold feet again!
Where to Buy
Buy Online Compare prices from 5 outdoor retailers:

sponsored links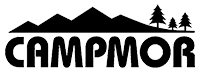 $399.97

$343.16

$429.00

$199.95

$429.00
Add your voice
to the world's most comprehensive and useful collection of
independent outdoor gear reviews
.
Review Your Gear