User Review:
Koflach Arctis Expe
Rating:


Materials: double plastic
Use: mounteering, ice climbing
Break-in Period: Short!
Price Paid: $325

I have had these boots for 8 years. Climbed around the Cascades, up Rainer, in Canada and they are hands down, the most comfortable and reliable. I have never had any foot problems, i.e. blisters. They are flexible and easy to walk in, whether glacier scree or pavement, they walk about as easy as any hiking boot.
They are a cold weather boot though. On Rainer my feet were hot and sweaty, even in 10 F weather. Awesome for ice climbing. I use a rigid frame crampon and they make front pointing a breeze. A couple of things that are irritating are that the black rubber toe welt started separating early from the yellow plastic and the top edge of the liners where the black inner lining meets the silver plastic edge wore through. So now the foam insulation sticks out, but who cares, its under the gaiters.
Overall a superb boot, bummer that Koflach isn't importing boots anymore.
Where to Buy
Buy Online Compare prices from 5 outdoor retailers:

sponsored links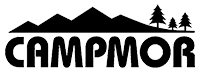 $399.97

$343.16

$429.00

$199.95

$429.00
Add your voice
to the world's most comprehensive and useful collection of
independent outdoor gear reviews
.
Review Your Gear