User Review:
Koflach Arctis Expe
Rating:


Materials: plastic
Use: extended expedition, high altitude, steep ice
Break-in Period: 2 weeks
Weight: 5 lbs 12 oz
Price Paid: $380

Perfect for high altitude, alveolite liners keep my feet warm to the top of aconcagua (22,837 feet)
hard lowers offer extreme warmth and soft uppers walk really well. My favorite boot of all time. :)
Where to Buy
Buy Online Compare prices from 5 outdoor retailers:

sponsored links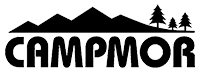 $399.97

$343.16

$429.00

$199.95

$429.00
Add your voice
to the world's most comprehensive and useful collection of
independent outdoor gear reviews
.
Review Your Gear