User Review:
Leki Corklite
Rating:


Source: Leki sponsors our Extreme Trekking team.

Summary
Trekking poles save the trip, as long as they are light enough.
Pros
Super lightweight
Comfortable
Easy to adjust
Straps are secure
Cons
I can't figure out a way to adjust the straps one-handed
The grips work very well, are fluted to keep you cool, and designed to fit the hand. Both straps and length adjustable, speed lock is easy to use and idiot proof. Super hard tip grips ice, rock and shows no sign of wearing out. Baskets are super secure, threaded design that doesn't allow them to fall off unintentionally. It's super light weight and a must-have, especially in winter.
Where to Buy
Buy Online Compare prices from 4 outdoor retailers:

sponsored links

$139.95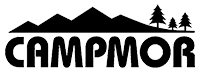 $119.97

$139.95

$139.95
Add your voice
to the world's most comprehensive and useful collection of
independent outdoor gear reviews
.
Review Your Gear