User Review:
Mountain Hardwear Trango 2
Rating:


Design: 4 season
Sleeps: 2
Ease of Setup: It is very easy to set up. I really enjoy the the color coding of poles and the quick snaps

I have used this tent in the Minnesota BWCA on two seperate trips. Once in mid-August and once at the end of February. I found it a warm tent and would not recommend it for summer camping. However, for winter camping it was quite nice.
The biggest disadvantage to it: I wish I would have bought the three person. The two person is a little cramped for two large adults (6' plus, 220 plus). On a side note, it is a little heavy but damn tough and holds extremely nice in a strong wind.
Where to Buy
Buy Online Compare prices from 10 outdoor retailers:

sponsored links

$589.95

$589.95

$589.95

$590.00

$589.95

$471.96

$590.00

$472.00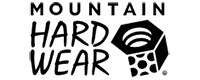 $590.00

$590.00
Add your voice
to the world's most comprehensive and useful collection of
independent outdoor gear reviews
.
Review Your Gear