User Review:
Mountain Hardwear Trango 2
Rating:

I think tents "Today" could learn from the '70s. This tent was no "Snowflaps" or "Cool/Pee Hole" zippered into floor like the great tents of the '70s. The poles are better today and also the fabric, but the "Outsourced" workmanship is Shotty. One tent is OK but the next is so-so. Tents today do not compare well with the tents of 30 years also...
Where to Buy
Buy Online Compare prices from 10 outdoor retailers:

sponsored links

$589.95

$589.95

$589.95

$590.00

$589.95

$471.96

$590.00

$472.00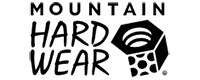 $590.00

$590.00
Add your voice
to the world's most comprehensive and useful collection of
independent outdoor gear reviews
.
Review Your Gear