User Review:
MSR SuperFly
Rating:


Price Paid: $49

Good price and GREAT with fuel. I cooked about 7 large meals involving a few courses each and still had plenty of fuel left on one 250 canister. On hikes it's very light and pretty durable. Also, it is quick to boil.
Where to Buy
Buy Online Compare prices from 7 outdoor retailers:

sponsored links

$48.71

$49.95

$64.95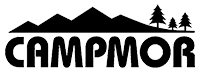 $52.98

$51.96

$64.95

$64.95
Add your voice
to the world's most comprehensive and useful collection of
independent outdoor gear reviews
.
Review Your Gear