Panther Vision
LED Lighted Cap
2

reviews

5-star:

0

4-star:

2

3-star:

0

2-star:

0

1-star:

0
This hat was bought on a whim at Lowe's, almost as…
Rating:


Price Paid: $20 at lowe's

This hat was bought on a whim at Lowe's, almost as a joke. Boy was I pleasantly surprised. As we renovated our 19th century home, we had no electricity for quite some time, and I thought this hat might work well when I didn't have a headlamp handy. It did! I wore it while wiring ceiling light fixtures, putting things away after dark, and for general all around use. I even wore it on a search and rescue mission (To help find my neighbors rogue beagle - found him too!)
The lights are small, but powerful enough to give adequate proximity and task lighting. They are aimed well too. The center light gives good forward vision, while the slightly lower-powered reading lights are set at the perfect angle for close "In- hand" work. The 3 position switch allows you to select which lights you want, or chose all at once. Also, I wear glasses all the time and the forward position of the LEDs combined with the black-colored under bill completely eliminates the lens glare I get with some smaller head lamps.
The hat I got was khaki and looks very much like an ordinary unstructured ball cap. In almost 2 months of wearing it, no one has seemed to notice that it is "different" - Until I light it up, that is!
Even though it is a bit heavier than a standard ball cap, I wouldn't think twice about venturing out on a day hike, or even a weekend backpacking trip wearing this hat. In fact, I have.
Washable? I wondered that too. You bet it is. Just remove the standard coin-sized batteries from the head band compartment, wash on the gentle cycle, and let it air dry.
I checked out the company's website, and they have A LOT of styles and colors to choose from.
While it is certainly no "Trailspace.com" chapeau, I still rate this product as one of my top 20 "Happily surprised" purchases! Get one, you'll like it.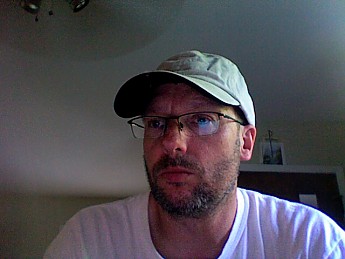 Off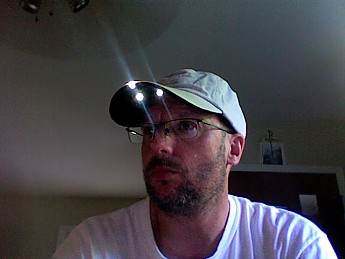 On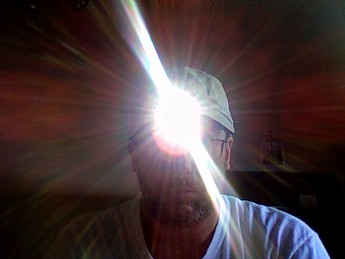 Straight on!
This lighted cap is easy to use - just press the hidden…
Rating:


Price Paid: $19.99

This lighted cap is easy to use - just press the hidden switch on the brim to ON and that's it. The lights really light up the area and are great to use at our campsite, and especially walking to the bathrooms - I don't have to carry a flashlight.
A cool idea - bright lights built into the brim of a regular baseball cap. My husband and I each have one.
Panther Vision LED Lighted Cap
reviewers paid:
$19.99 - $20.00

The Panther Vision LED Lighted Cap is not available from the stores we monitor.
If you're looking for a new headlamp, check out the best reviewed current models.