User Review:
Slumberjack No Fly Zone
Rating:

works just like it should.
i have used mine on sand-bars and in forests. wraps nicely around my long-sized therm-a-rest. no bells or whistles here, nothing fancy, just a bug net that wraps around you. and still leaves enough room to roll over at nite.
Where to Buy
Buy Online Compare prices from 3 outdoor retailers:

sponsored links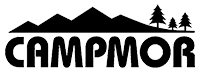 $29.98

$44.95

$44.95
Add your voice
to the world's most comprehensive and useful collection of
independent outdoor gear reviews
.
Review Your Gear