User Review:
Snow Peak GigaPower Manual
Rating:


Price Paid: $40

As with the Snow Peak Auto, it performs the same way--AWESOME! I can't believe how fast this little stove boils water. I'm very, very pleased with the simplest of innovations--it makes life that much more interesting.
I don't have any pros and cons to write about this product, however I wouldn't recommend using this stove for a myriad of people, however I did cook for four people and it performed perfectly!
Highly recommended for the serious backpacker!
Where to Buy
Buy Online Compare prices from 8 outdoor retailers:

sponsored links

$39.95

$39.95

$39.95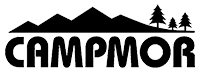 $39.95

$39.95

$39.95

$39.95

$39.95
Add your voice
to the world's most comprehensive and useful collection of
independent outdoor gear reviews
.
Review Your Gear