User Review:
Snow Peak Titanium Trek 700
Rating:


Price Paid: $35

Awesome minimalist mug/pot/bowl. Incredibly light, gradations for measuring, just big and just small enough for one (maybe two) people. Cook, eat, and drink out of the same pot. Great stuff. Instantly one of my favorite pieces of gear.
Ditch the lid. I replaced the handles with the handles from a smaller Snow Peak cup (feels better in my fingers).
Where to Buy
Buy Online Compare prices from 6 outdoor retailers:

sponsored links

$44.95

$44.95

$44.95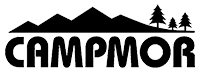 $34.95

$44.95

$44.95
Add your voice
to the world's most comprehensive and useful collection of
independent outdoor gear reviews
.
Review Your Gear