User Review:
SteriPEN Classic
Rating:


Price Paid: $130

The SteriPen was a huge waste of money. I took it on a three day pack trip as my only form of water purification (bad idea). It seemed to work fine at home with fresh batteries. Used it once on the trail with no problem.
After that it never worked correctly again. It would only stay on for about two seconds and shut itself off. The directions say it's because of low batteries. After new batteries it did the same thing. Tried everything possible to get it to work but nothing helped.
Luckily a fellow packer had a pump filter. I will stick with the pump filter from now on.
Where to Buy
Buy Online Compare prices from 4 outdoor retailers:

sponsored links

$62.96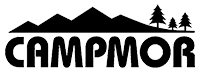 $69.95

$69.95

$69.95
Add your voice
to the world's most comprehensive and useful collection of
independent outdoor gear reviews
.
Review Your Gear