User Review:
SureFire Minimus
Rating:


Price Paid: don't remember as I have had this light for a while.

I have a Saint Minimus and find it most comfortable to wear. Rarely do I need the full brightness so the batteries last longer. The disadvantage of the CR123 Lithium batteries is that they don't go gradually dim but die rather abruptly.
Overall a great headlight--light weight, compact, comfortable to wear. Very pricey as I recall.
Where to Buy
Buy Online Compare prices from 3 outdoor retailers:

sponsored links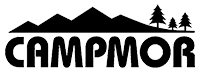 $139.00

$139.00

$138.99
Add your voice
to the world's most comprehensive and useful collection of
independent outdoor gear reviews
.
Review Your Gear