User Review:
The North Face Tadpole 23
Rating:


Sleeps: 2
Ease of Setup: easy
Weight: 3 or 4
Price Paid: $50 used

Pure and simple, this is a bad design. It is way too fickle, and the thing leaks badly. The flat top does not naturally shed water and it doesn't take much more than a good morning dew to get the thing leaking. The fly touches the tent itself in the flat top area and you better go for your raingear and I'm not kidding. Just as I said, a bad design.
Where to Buy
Buy Online Compare prices from 8 outdoor retailers:

sponsored links

$218.95

$219.00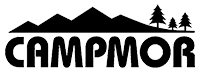 $219.00

$175.16

$219.00

$219.00

$218.00

$219.00
Add your voice
to the world's most comprehensive and useful collection of
independent outdoor gear reviews
.
Review Your Gear