User Review:
The North Face Tadpole 23
Rating:


Design: 3 Hoop dome
Sleeps: 2
Ease of Setup: Very easy
Weight: 2.3kg
Price Paid: £135

I've used this tent in a rain lashed Yorkshire and the Lakes a couple of times, in hail and driving rain. It feels secure and for the money vs. weight, it's bombproof and great value, easy to live with with nice design touches.
I'm 6ft and its OK for two, not masses of spare room but very livable. If I had a niggle; yes, the door feels a bit airy, being all mesh and the 8 steels pegs you get with it should be swapped for alloys. I also extended the 2 side pegging points with two small loops of 3mm perlon so the fly sits better and is more weathertight. Porch is good for storage although only opens one side.
Instantly felt like the right choice.
Where to Buy
Buy Online Compare prices from 6 outdoor retailers:

sponsored links

$218.95

$219.00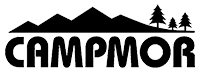 $219.00

$175.16

$219.00

$218.00
Add your voice
to the world's most comprehensive and useful collection of
independent outdoor gear reviews
.
Review Your Gear