User Review:
The North Face Tadpole 23
Rating:


Design: 2 person dome free standing
Sleeps: 2
Ease of Setup: easy
Weight: 2.7 kilos???
Price Paid: 220 GBP

Easy to put up, light and able to withstand most wet weather. Great for a hike. Bad ventilation and flat spots might lead to leakage if not pitched perfectly. I was sold this by a guy who said it was an American style design in that you put up the inner first. Does it rain in America??? Outer first seems logical to me.
Where to Buy
Buy Online Compare prices from 8 outdoor retailers:

sponsored links

$218.95

$219.00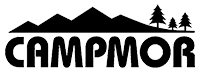 $219.00

$175.16

$219.00

$219.00

$218.00

$219.00
Add your voice
to the world's most comprehensive and useful collection of
independent outdoor gear reviews
.
Review Your Gear