User Review:
The North Face Tadpole 23
Rating:


Source: bought it new

Summary
Same problem with sticky fly, velcro straps, and tapes falling off. Water coming in. Pitching inner only is great on hot, dry nights. Bought UK 2008.
Anyone know if TNF have brought out an improvement on the fly? Or will repair/replace?
email me at johnmcglade@hotmail.com
Where to Buy
Buy Online Compare prices from 7 outdoor retailers:

sponsored links

$218.95

$219.00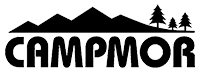 $219.00

$219.00

$219.00

$218.00

$219.00
Add your voice
to the world's most comprehensive and useful collection of
independent outdoor gear reviews
.
Review Your Gear