User Review:
The North Face Tadpole 23
Rating:


Sleeps: 1
Ease of Setup: difficult
Weight: 2.2

My mate bought this tent a year ago and since then we have used it on numerous trips. Our first trip was to the lakes, within hours of walking we got stuck in extremely wet weather. The water appeared to come through the groundsheet and the flysheet and come morning both me and my friend were damp and miserable. I think the problem has to be the tent has no vents so condensation is terrible.
Next trip was Canada. Two days in and we were in a snow drift, the flat top of the tent collected the snow and we had to take rotas in the night to get the snow off or the tent would have crushed.
I feel sorry for my mate for buying such a rubbish tent, but the value isn't bad and for summer trips in Europe the tent will do. Since then however I have bough a Hilleberg Nammatj. This tent was expensive in comparison but it so much better in quality and design.
Where to Buy
Buy Online Compare prices from 8 outdoor retailers:

sponsored links

$218.95

$219.00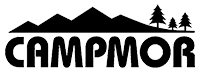 $219.00

$175.16

$219.00

$219.00

$218.00

$219.00
Add your voice
to the world's most comprehensive and useful collection of
independent outdoor gear reviews
.
Review Your Gear