User Review:
Therm-a-Rest NeoAir
Rating:


Design: 13 ounces

I recently upgraded my old Therm-a-rest to this model. I have one of the old self inflating pads that they first made. To my surprise, the NeoAir has a lot of added features that my old sleeping pad can't compete with.
First of all, let me tell you that I inflated my old pad and the new NeoAir pad and laid them side by side on my dining room floor which is oak (I figured I would get the effect of a hard surface that way). In comparison, the old pad was harder, bigger to carry when deflated, and weighs much more than the NeoAir.
When I then laid on the NeoAir I instantly noticed that my body heat was radiating back at me which is great since I often get cold when the temps dip below freezing when we are out backpacking. It also was a lot softer than my old pad which is great so that I won't get stiff while camping. The NeoAir is extremely light weight and compacts very easily.
I have only taken it out on one camping trip so far, but it held up great!
Where to Buy
Buy Online Compare prices from 5 outdoor retailers:

sponsored links

$90.97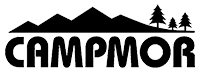 $79.98

$99.99

$129.95

$98.95
Add your voice
to the world's most comprehensive and useful collection of
independent outdoor gear reviews
.
Review Your Gear