User Review:
Wenzel StarLite
Rating:


Design: non freestanding
Sleeps: 1
Ease of Setup: very easy
Weight: 3
Price Paid: $30

Let me start with the good. This tent is very light and compact when packed up.
Unfortunately it's too small for a person who is 6 foot tall. The way the door was designed was kind of silly, it is too short. I end up having to lay on the ground and crawl like a soldier into the thing, tracking dirt or worse mud into the tent/sleeping bag. In the morning there was some condensation on the inside of the walls but that's to be expected. I also managed to kick the pole near my feet down. I plan on finding a slightly bigger tent. However I'm keeping this tent because it's so light and small it might come in handy.
+small packed size
+lightweight
+simple to setup/pack
+door has a screen so it can act as a window/vent
-too small for a 6 foot tall person
-door side guy rope is in a annoying position for a tall person
-may not be the best in the rain (sounds like avgfan's mods would help)
Where to Buy
Buy Online We found the Wenzel StarLite at 1 outdoor retailer:

sponsored links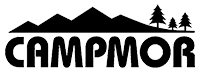 $34.97
Add your voice
to the world's most comprehensive and useful collection of
independent outdoor gear reviews
.
Review Your Gear