What do you want to review?
Win Hyperlite Mountain Gear 2400 Southwest
Review your outdoor gear now through Sunday, June 2, and you're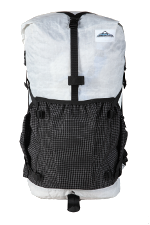 entered to win a 2400 Southwest backpack, thanks to Hyperlite Mountain Gear!
Constructed from a rip-stop Cuben Fiber/polyester hybrid material, it's durable, lightweight (28.2 oz), and waterproof ($260 value).

Every review you share counts as an entry.
Must be registered Trailspace member to win. See full Write-a-Review Giveaway rules.