What do you want to review?
If the product you want to review isn't already on Trailspace, click here to add it.
Win $300 Worth of Winter Survival Equipment
Review your outdoor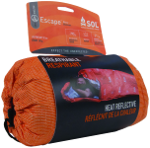 gear today and you could win $300 worth of essential first aid supplies, shelter, fire starters, and survival gear, thanks to Adventure Medical Kits.
Be prepared this winter. Staunch bleeding, soothe blisters and burns, start fires, and shelter safely, with this super useful survival prize pack.
Review your gear to enter. We'll draw one winner December 16.
full rules and conditions