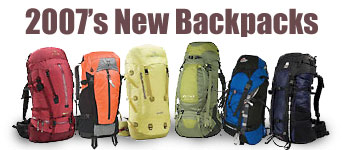 This spring and summer have brought backpackers and climbers a variety of new pack designs, including a wide selection of women-specific models. Get acquainted in our rundown of noteworthy new backpacks for 2007.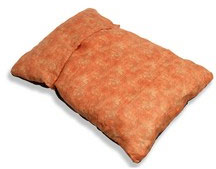 Sweet Dreams:
Backpacking and Camping Pillow Comparison
Many backpackers consider pillows a backcountry luxury, one usually left behind to save weight and pack space. But a good night's sleep can be worth a few ounces (and maybe more) in your pack. So if you, and your neck, want to move beyond that rolled up fleece or stuff sack pillow, take a look at the range of backpacking and camping pillows available.
MSR Delays Release of Reactor Stove System
MSR has delayed the release of the Reactor Stove System -- previously scheduled for spring of 2007 -- due to the failure of a small number of stoves in a "worst case scenario" carbon monoxide test. Learn more »
Recent User Reviews
Do you have a favorite -- or least favorite -- piece of gear? Write a review.
Forum Highlights
Favorite backcountry/adventure quotes
Sleeping bags and dogs don't get along
Join the conversation: all this and much more in the Trailspace forums