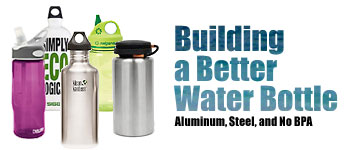 Backpackers, hikers, and climbers have always relied on reusable water bottles. But, with health concerns about some plastics making the news, many are wondering, is that old plastic bottle safe, or is it leaching chemical compounds?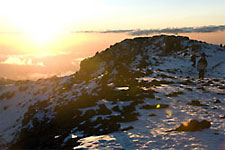 Africa 2007: Photo Safari and Kilimanjaro Hike
Bill Straka reports on his December 2007 photo safari and Kilimanjaro hike.
Outdoor Retailer Winter Market 2008
Read about new kids' gear, packable dishes, pants with their own climbing harness, the first recycled and recyclable soft shell, a solar headlamp, and more from January's Outdoor Retailer Winter Market.
Recent Headlines
Backpacker Announces 2008 Editors' Choice Awards
Forest Service Encourages Kids to Get Outdoors
Washburn American Mountaineering Museum Opens
Mammut Announces Energy Neutral Rope Production
Study Shows Heat Accelerates BPA Release
Do you have a favorite -- or least favorite -- piece of gear? Write a review.
People prefer videogames to the outdoors
Layering 102: I thought I knew what was going on...
Trip Planning: West Coast Trail - Hammocks
Join the conversation: all this and much more in the Trailspace forums