campmaster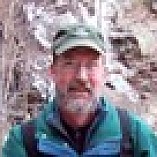 Full Name: private
59-year-old male hiker
United States
Gear Reviews
campmaster hasn't written any gear reviews.
About
I enjoy camping, backpacking and Hiking.
I like to eat, so I cook. I like to play with fire, so I cook outside.
I like developing and testing new recipe that can be taken out to the grill, dutch oven or campfire.
My friends call me "Camp Master" because I plan most of our trips and do the vast majority of the cooking.
Activities
Hiking
Backpacking

Camping

Vitals
| | |
| --- | --- |
| Height | 6'-0" |
| Weight | 180 |
| Boot/Shoe Size | 11 |
| Jacket/Shirt Size | Large |
| Pant Size | 33 |