devian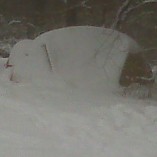 Full Name: private
backpacker

Email: private

About
Typically a weekender but LOVE deep winter camping. 2-3 weekends a winter season. 1 weekend is always 0 or below and my "best" was minus 24 degrees without the windchill factor.
Love to hike but haven't done much in the way of awesome hikes. My best was probably Shawnee Natl but looking for much more. Aiming to do a week of backwoods hiking or even a Mountaineering course very soon.
Oh, BTW - I'm what most would consider an old guy - over 50.
Activities