findhikingtrails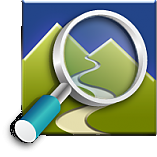 Full Name: private
hiker
Denver, CO
Gear Reviews
findhikingtrails hasn't written any gear reviews.
About
FindHikingTrails.com is dedicated in bringing you information regarding hiking in Colorado (The way we would want it) . We have detailed maps, trail statistics, trail head directions, trail descriptions, and images of various trails.
There are new features coming soon to FindHikingTrails.com, including some gear reviews and more multi-media content. Visit us often! We love sharing our adventures and there is always something new to discover.
Activities
Hiking
Backpacking

Snowshoeing