DSC09060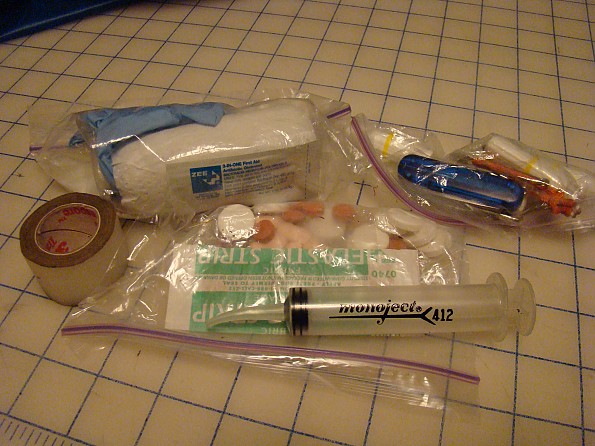 For our Yosemite trips, Nancy and I both carry our combo emergency and first-aid kits. Mostly, it's a combo of a few bandages, surgical tape, some drugs, knife/scissor/tweezer/pen combo with a ground-down file for the flint, a 3/20 in X 2in. flint, an irrigation syringe, non-latex surgical gloves, plastic-wrapped organic tampons (awesome tinder), and a head-full of knowledge. We always carry a emergency foil tarp in the winter. Our most important tool is knowledge!
Add your voice
to the world's most comprehensive and useful collection of
independent outdoor gear reviews
.
Review Your Gear