JD Howell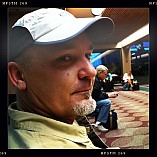 Full Name: private
57-year-old male mountain biker
Eugene, OR
Affiliations: Yes, listed above.
Gear Reviews
JD Howell hasn't written any gear reviews.
About
Those who know me are familiar with my views toward advocacy, conservation, sustainability and a deep love for all things outdoors.  Currently, I am Prez at Outside Haus, the agency I launched in May'12. 
We are ...representing great outdoor gear, which includes Crispi Italian shoes, Masters Italian trekking/nordic walking poles and Lawson Hammocks, in our Outdoor gear offerings (Crispi & Masters in CA, NV, HI only).
Royal Racing offroad cycling clothing, Urge Bike Helmets, Brake-Authority brakes, GYST Concept transition bags and Zixtro Cycling bags, round out more of our cycling offerings.  (Royal/Urge/B-A in OR, WA, MT, WY, UT, NM)(GYST/Zixtro in 13 Western States)
We also offer products in food & drink, health & wellness, such as: Achiva Native Energy, Grizzlies Granola & Trail Mix, Kinetic Koffee and Warmskin insulating lotion (13 Western States).
Currently, we are seeking experienced, entrenched outdoor gear & cycling reps in AK, AZ, CA (3), CO, HI, ID, NV and UT.  If you have experience and an active dealer relationship in any of these areas, please consider contacting me for more information.
Activities
Hiking
Backpacking
Snowshoeing
Trail running
Rock climbing
Kayaking

Mountain biking
Fishing
Woodworking
Keyboards
Organic Gardening
Vermiculture

Vitals
| | |
| --- | --- |
| Height | 5'11" |
| Weight | 205 |
| Torso Length | ? |
| Boot/Shoe Size | 9.5 |
| Jacket/Shirt Size | L/XL |
| Pant Size | 34W/32L |