MoeIsMe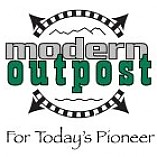 Full Name: private
male hiker
Courtenay, BC
Affiliations: BSc(Physics), DiplBA(Marketing) Owner, Modern Outpost Enterprises (specialty outdoor equipment retailer)
About
Owning & operating my own business, plus the time I spend training, competing, & coaching track & field, limits my ability to get out into the wild for any length of time. But I do enjoy light paddling around the local ocean & islands. I also enjoy family camping.
I have 3 goals for hiking in the next year or two... the Cream/Bedwell lake trail on Vancouver Island, hike up onto the Comox Glacier, and explore Crown mtn in North Vancouver.
My current favourite hikes include: Wedgemount in Whistler, the Black Tusk just south of Whistler, & the Paradise Meadows / Mt Albert Edward on Vancouver Island.
Activities
Hiking
Backpacking
Snowshoeing
Backcountry skiing

Geocacheing
Kayaking
Mountain biking

Vitals
| | |
| --- | --- |
| Height | 183cm |
| Weight | 90kg |
| Boot/Shoe Size | 11 |
| Jacket/Shirt Size | 46 |
| Pant Size | 34 |