bk2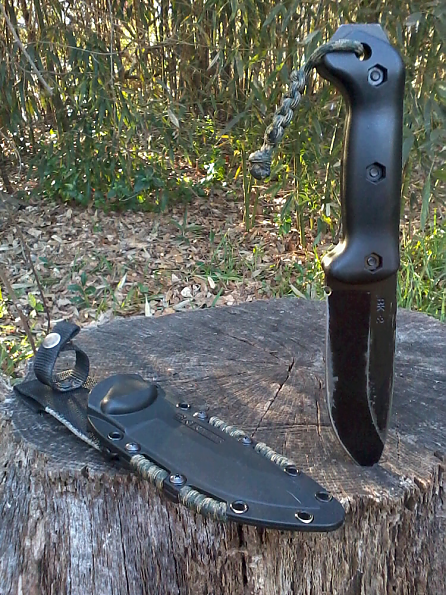 This is my BK2. I've owned dozens of knives over the years, and since I've gotten this one... it's the only one i carry now. It's the one piece of gear that I always have on me. I've modified it with a small fishing kit, 20 ft of ParaCord, and a fire striker. If I ever lose my pack for whatever reason (a fall, a conoe spill, etc.) I always have my knife, with a few bare essentails. The small lanyard of 550 cord I put on it is a simple cobra knot. I dont like the longer ones that get in the way. This one is there for me to slip my pinky finger through during chopping duties to create a nice pivot point. It really works guys.
Add your voice
to the world's most comprehensive and useful collection of
independent outdoor gear reviews
.
Review Your Gear