Sport Kilt HIking Kilt - Silver Falls State Park, OR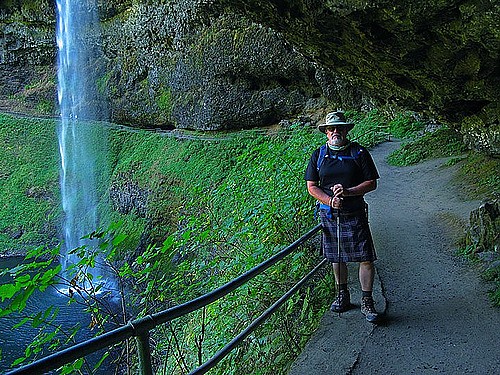 The hiking kilt comes in three different tartan plaid, this one being the "Black Stewart". They also offer a "Pacific Blue" and "Evergreen" which are a bit bright for my taste. My wife loves her blue tartan hiking kilt and she looks great in it.
Add your voice
to the world's most comprehensive and useful collection of
independent outdoor gear reviews
.
Review Your Gear