the_nomad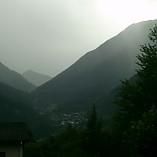 Full Name: private
29-year-old male backpacker
Switzerland
Email: private

Gear Reviews
the_nomad hasn't written any gear reviews.
About
I love cross-coutry skiing and its what basically got me to love nature as much as i do. Started in norway when i was 8 then i moved to Canada where i got a fair amount of hiking and fishing with my dad, also intense cross coutry MTB in a team. Currently in switzerland and trekking almost every weekend.
Activities
Hiking
Backpacking
Snowshoeing

Backcountry skiing
Guitarist in a hard rock and metal band.

Vitals
| | |
| --- | --- |
| Height | 1 m 83 |
| Weight | 72 kg |
| Boot/Shoe Size | 11 u.s |
| Jacket/Shirt Size | M to L men |