Some Outdoor Sign Spotting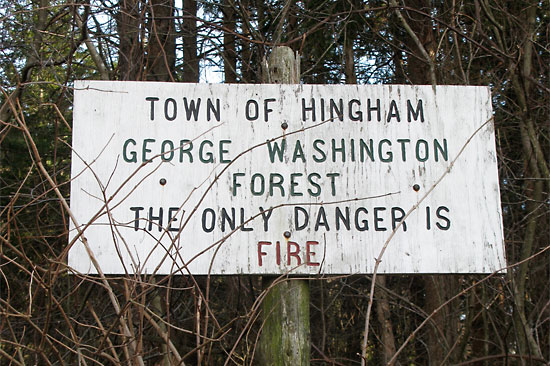 This sign we spotted in Massachusetts last weekend provided me with more questions than answers. An identical sign was posted about 100 yards away.
Maybe they would have made more sense if the forest was actually on fire at the time and that was your only concern?
I thought it was worth adding to our pictorial collection of odd and funny outdoor signs.