Meet Jim Doss, Trailspace's Reviewer of the Month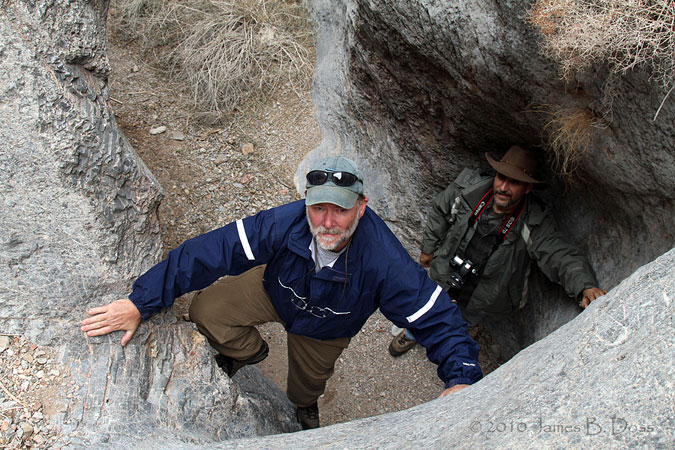 Congratulations to community member JimDoss. Jim's Killer Review of the Backcountry Solutions Keyhole camera sling was voted September's most helpful review by the Trailspace community.
Congratulations to Jim, who wins a goodie pack of gear from Trailspace, GU, Hydrapak, and ProBar for his most recent effort.*
Write your own helpful gear review and you could be next month's most helpful reviewer.
Meet Jim Doss
How did you get started exploring outdoors?
I grew up in an outdoors family. We were all hunters and fishers. I owned my first gun at the age of six. As a family, we camped almost every weekend, mostly along the Maryland-Delaware coast. As I grew older, I started venturing out on my own, camping with friends.
I ended up moving to Jackson Hole, Wyoming, in my early 20s where I took up climbing — an activity which ruled my life for many years. I eventually ended up spending many months over the years climbing in Yosemite (I've climbed El Capitan two times). Camping and hiking were a natural part of climbing in the Tetons and the nearby Wind River Range. I was also an avid mountain biker.
What do you enjoy doing outdoors?
While I no longer climb, I do enjoy canyoneering and exploring the Desert Southwest. I especially like the Red Rock Country of southern Utah and the area in and around Death Valley National Park.
I've hiked and explored many of Utah's remote slot canyons, and have explored Death Valley and the surrounding mountain ranges extensively.
I wanted to test and review the Backcountry Solutions Keyhole Camera Harness primarily because I am really a photographer that hikes. I always have a camera with me! The idea of having my camera readily available while I hike intrigued me and I could certainly see how practical the system might prove to be.

What are your favorite pieces of outdoor equipment? Why?
I'm a bit of a gear head, so picking one piece of gear as my favorite would be impossible. It really varies depending on what I'm doing at the time. But other than my camera, it's my GPS that I always have with me. I'm an avid geocacher — I found my first geocache on February 1, 2001. I use the GPS (mostly a Garmin 550t) to mark waypoints of interesting places and to create track logs of my hikes. I then place those logs over topo maps or Google satellite maps. I also use it to mark exact spots where I take certain photos.
Tell us about your favorite outdoor destinations.
As mentioned, I really enjoy the desert. I find the desolation fascinating. The scenery is absolutely amazing, especially in southern Utah. I've made yearly trips to Death Valley National Park and the surrounding area for many years. No matter how many times I go back, I always find something new to see or a place to explore. I'm also a dedicated rock art hunter (petrogylphs and pictographs). I've hiked to and photographed hundreds of sites, most of them not published in any books.
Anything else you'd like to share with the Trailspace community?
My wife and I have been full-time missionaries in Tecate, Mexico, for 24 years now. We run a small nonprofit organization that operates a free children's center for working families. We currently have 140 children enrolled, ranging in age from 6 months to 17 years.
While this requires my full attention (the main reason I don't post to the forums more often), I do look forward to spending my free time on some trail somewhere, or, at the very least, reading and dreaming about my next trip!
---
Great job, Jim!

*Besides Trailspace glory and appreciation, Jim gets a goodie pack with a Trailspace Trail Runner Cap, a Trailspace pint glass (for après-backcountry use), a Hydrapak Wooly Mammoth insulated bottle, ProBars and GU Recovery Brew Drink, and Trailspace stickers.

Wondering how you can be as lucky as Jim? Write a great gear review of your own. Next month the Trailspace community will recognize another reviewer (who'll win prizes), and it could be you and your gear review.
Please, help recognize the best reviews on Trailspace by clicking that up arrow whenever you read a truly helpful review. You'll not only recognize good reviewers, you'll help highlight the best reviews of products for other members looking for outdoor equipment.