12:00 p.m. on January 18, 2016 (EST)
pine sap

0 reviewer rep
696 forum posts
I recently had the good fortune to acquire a TNF Ring, Oval Intention. It may be the first year of production as it has the higher blue fabric side walls: http://www.oregonphotos.com/Geodesic-tent1.html
I would like to restore this tent to some degree or another. First inspection before setting it up does not reveal any damage other than a couple of tiny holes in the floor and the poor condition of the coatings described hereafter. Even the netting is in good shape.
The polyurethane coating on the floor and sidewalls has intermittently cracked and peeled throughout but what remains seems stable and can't be scraped off with a fingernail. The coating on the fly has withstood time and use much better and is largely intact and unpeeled but is definitely weakened and will need a recoat. I washed the tent yesterday in Woolite and dried it in a cool dryer as it is about 20 degree's here in Estes Park. I did not notice any further delamination or coating residue.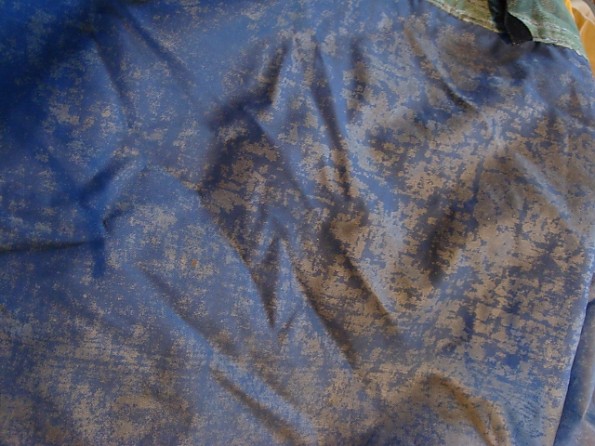 Last night I reviewed the posts concerning delamination and recoating. The common thought is that all the old coating must be removed. Yet I'm wondering if this is necessary when what remains has good adhesion and is staying put? Anyone have experience with recoating over intermittently flaked coating and sealing it all in. Would the new coating act to reinforce the old as it adds a new layer to all? Or, perhaps change it up and coat the outside previously uncoated surfaces on the floor, sidewalls and rain fly?
Another thought is to add an entire new floor over the old, either on the inside or out with a light weight waterproof fabric. I don't know the tents' future but I personally would use it for car camping and not be concerned about the added weight. But I'm wondering whether a vintage tent that is TNF first geodesic dome and perhaps the first year of production would be devalued if modified in this way?
Thanks for your consideration and advice on this! Norm-