1:06 p.m. on July 11, 2012 (EDT)
Ashleigh

4,096 reviewer rep
603 forum posts
My husband and I went to GSMNP for our anniversary a couple of weeks ago. On Sunday we went from Clingman's Dome parking lot to the lookout tower, then down the Clingman's Dome bypass trail to Forney Ridge Trail to Andrews Bald and back to Clingman's Dome parking lot via Forney Ridge Trail. When we arrived at the parking lot, it was 66 degrees! This was amazing, considering we had come from 100 degree South Carolina heat!
The walk to this tower is always interesting. It is a 1/2 mile hike on paved walkway, but it is pretty steep. I was very tempted to briefly stop and catch my breath, but I saw tourists walking up with high heeled boots on and not stopping, so I would have felt pretty silly to have stopped if they didn't!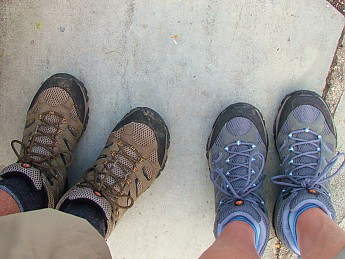 Merrell Moab GTX twinkies. I know they've gotten bad reviews, but we love ours!!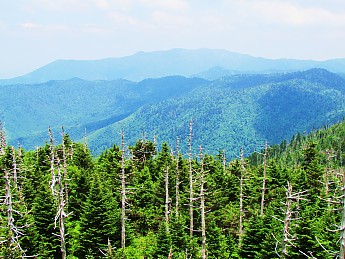 view from the tower of Mt LeConte (the big boy in the back)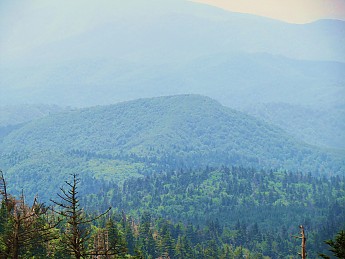 Gregory Bald from Clingman's Dome (on our bucket list)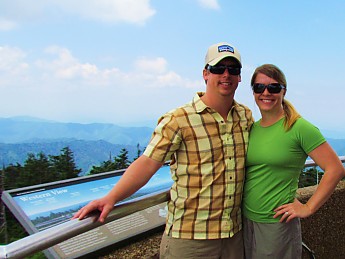 Jay and I with the Western View in the background. We were very lucky to have a relatively clear day! That seems to never happen in the Smokies and especially not at Clingman's Dome.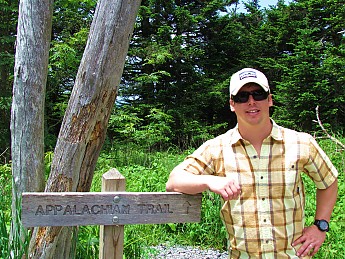 This is where we forked off to take the Bypass Trail, which was SO pretty!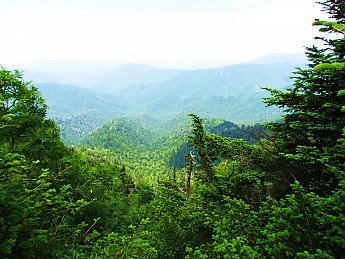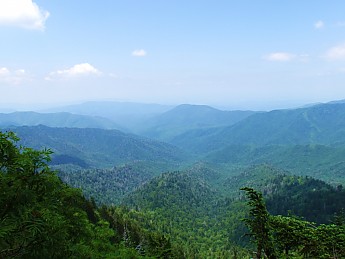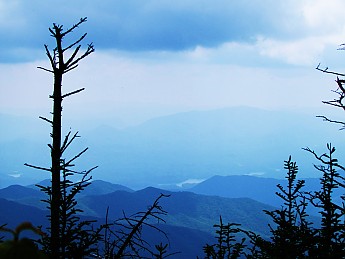 All three of these are views from the Bypass Trail.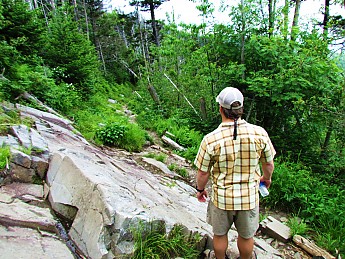 This part was a little challenging.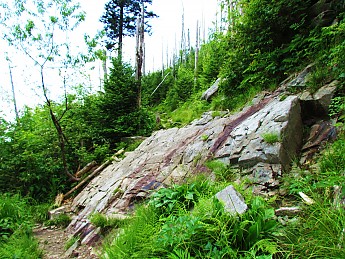 What fun would a trail be without a giant granite slab in the middle of it?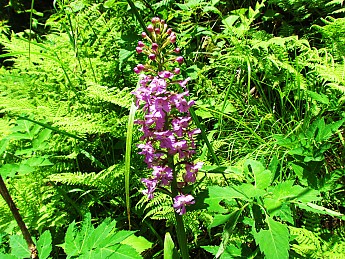 Not sure what it is, but I like it!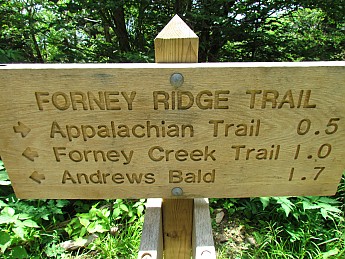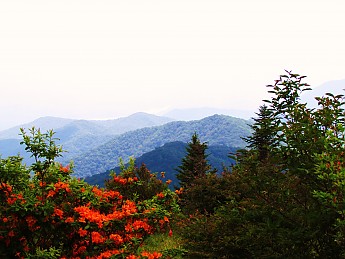 We were lucky to catch what was left of the flame azaleas.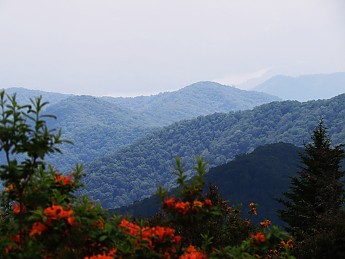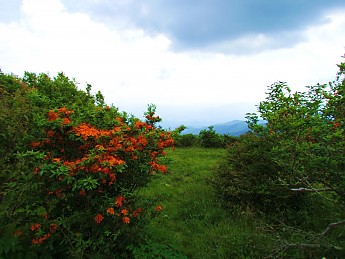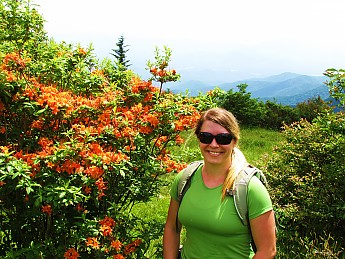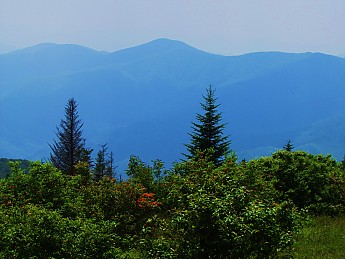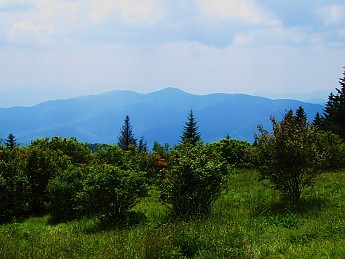 What a great dayhike! I would say it was about 5 miles roundtrip.