10:40 a.m. on August 4, 2012 (EDT)
Tipi Walter

295 reviewer rep
1,436 forum posts
HIGHLIGHTS

**  FOOD POISONING ON FLATS MOUNTAIN

**  7 DAYS OF JULY RAIN

**  FASTING ON THE BANKS OF CITICO CREEK

**  YOSEF AND ERIC ON THE NORTH FORK TRAIL

**  ILLINOIS FATHER AND SON SCOTT AND CREIGHTON AT WILDCAT FALLS

**  HIGH WATER CROSSINGS ON SLICKROCK CREEK

**  A COMPLETELY CLEARED WINDY GAP TRAIL

**  20 DAYS FROM CITICO TO BALD RIVER

**  THE COLONEL AND THE BOY SCOUTS

**  BACKPACKING PANTHER BRANCH AND HENDERSON TOP

**  INSIDE THE BALD RIVER FURNACE

**  COPPERHEAD ON THE BALD RIVER TRAIL

**  PATMAN JOINS ME ON THE BALD RIVER TRAIL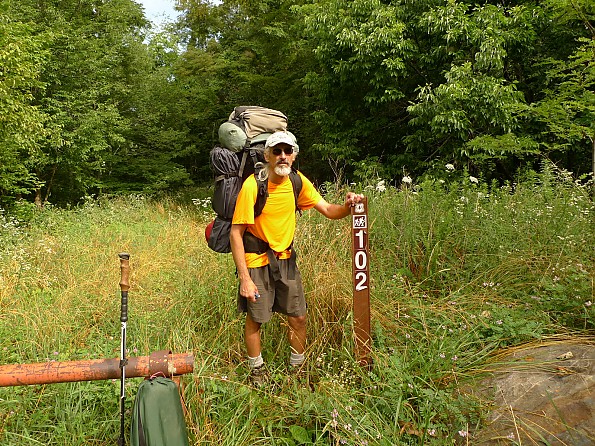 JULY ON FLATS MOUNTAIN---I'm returning to my old Citico wilderness stomping ground after recent trips to Mt Rogers in May and the Hiwassee furnace in June.  Little Mitten and me and Zoeloft the snapping shihtzu climbed into the black Toyota and drove up the Skyway to my drop off trailhead at Flats Mt.  We said our goodbyes and I cached an emergency thermarest and got this fotog at the trailhead.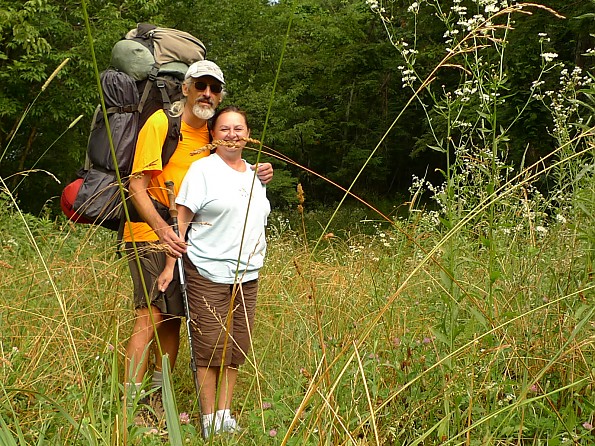 Here is Little Mitten saying goodbye on Flats Mt.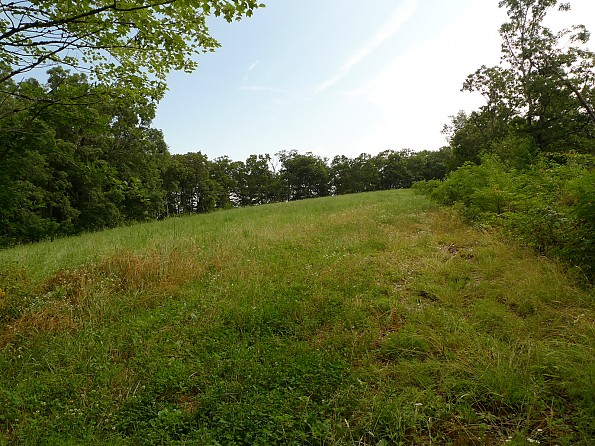 There are two open balds on Flats Mt and this is the second one.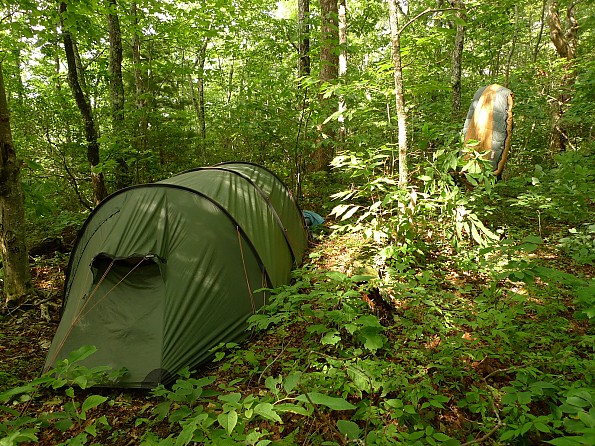 Camp Hope is the highest camp on top of Flats Mt and it's where I spend my first night with a mild case of food poisoning.  Ugh.  The next day I decide to fast for 24 hours.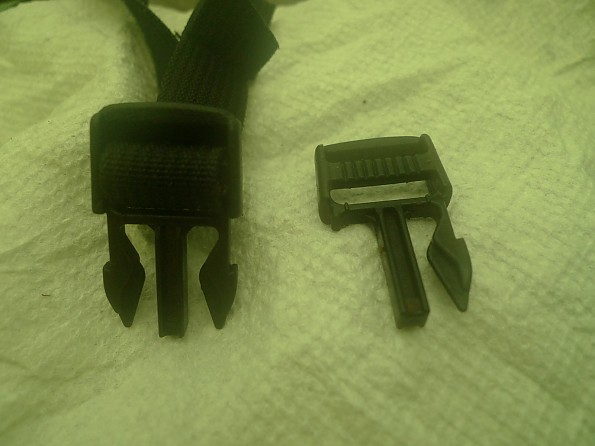 When leaving Camp Hope on Day 2 the outside buckle on my Mystery Ranch pack snaps---the one of 2 which holds my tent---and is easily replaced with the sternum strap buckle which is in reserve.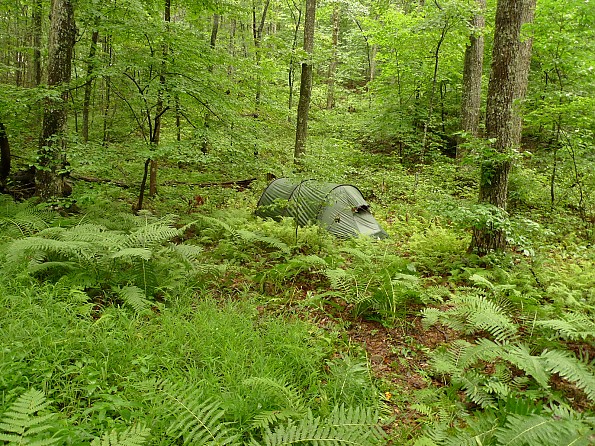 Several miles later I reach Flathead Camp in the rain and set up still hurting from stomach blahs and turtlehead woes.  The rain lulls me to sleep.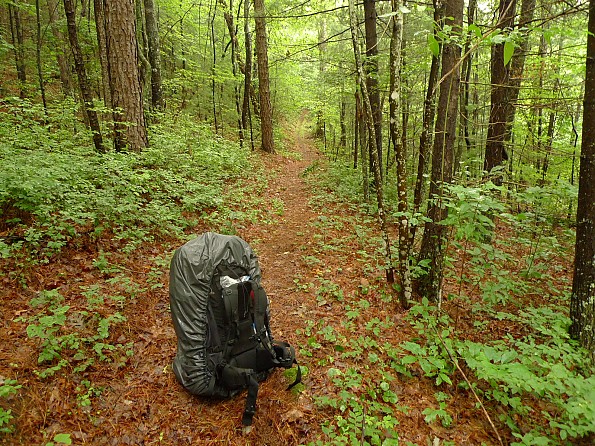 On Day 3 I finish Flats Mt on a 3.5 mile trek and here's the trail along the mountaintop.  It looks peaceful enough but don't let it fool you, the Flats is full of briars and brush and sharp sawbriar and one very nasty blowdown on the lower switchbacks.  I finally reach Beehouse Gap where I turn right and pull a 1.5 mile roadwalk to Warden's Field and Log Gate Camp on Citico Creek.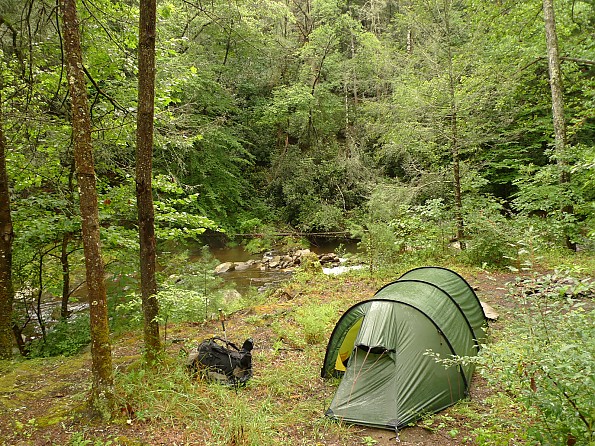 Log Gate Camp is a good place to go without food as it's right on the banks of the mighty Citico Creek.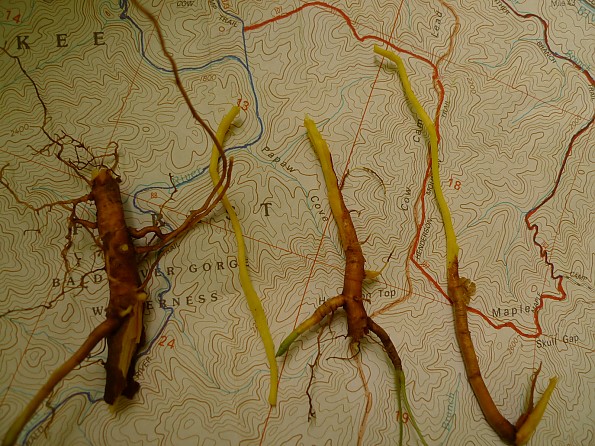 Fasting goes well with chewed yellowroot, a medicinal plant growing on creek banks thruout the Southeast.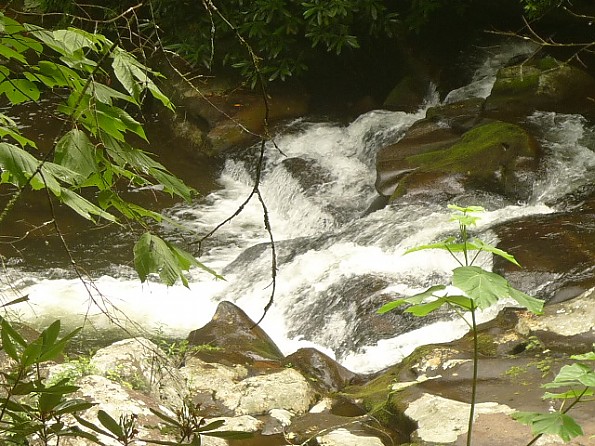 On Day 4 I leave Log Gate Camp and tie into the South Fork 105 trail which takes me past a few waterfalls on Citico Creek.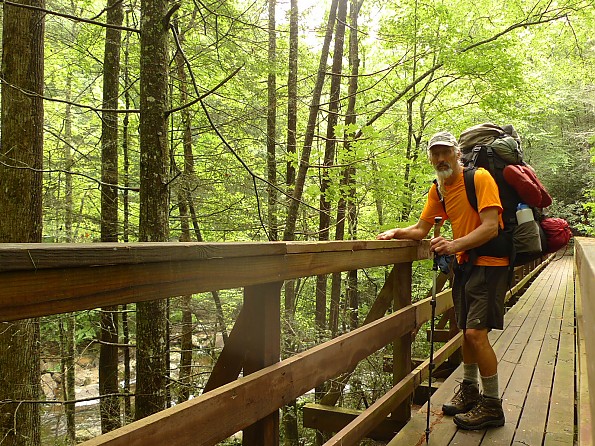 I quickly reach the bridge going across the North Fork trail and decide to shoot for Camp 2.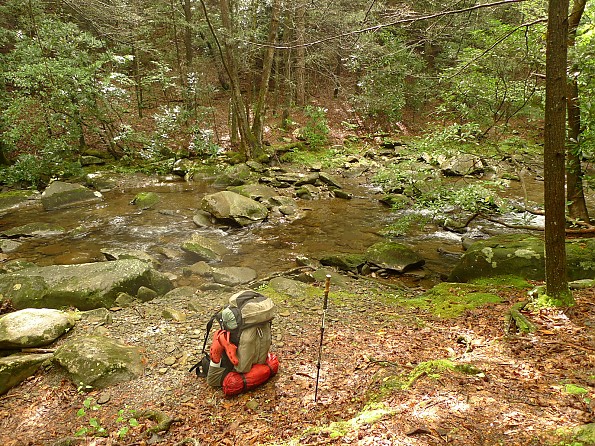 There are 20-something crossings on the North Fork trail and this is number one.  The water's low even after 4 days of rain.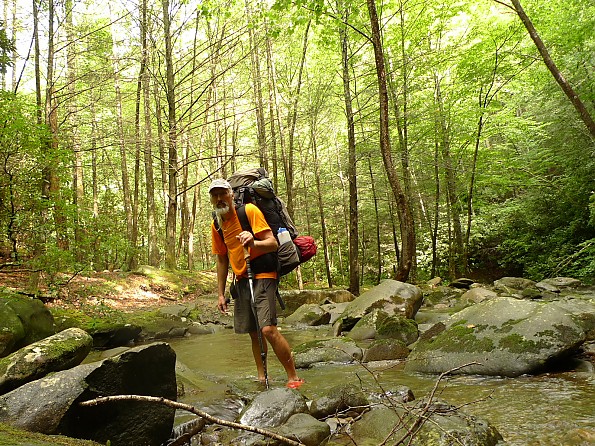 So there's not much danger crossing the North Fork.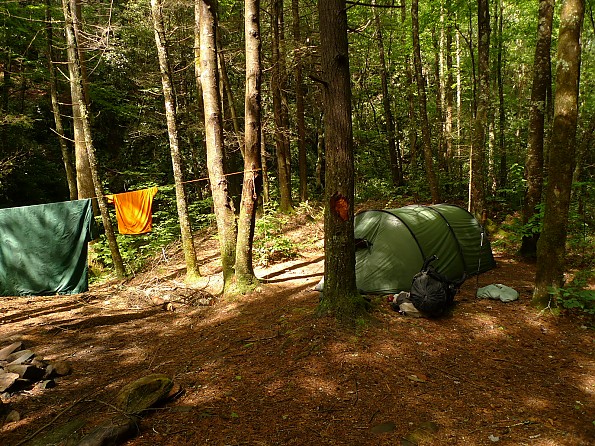 My camp on the North Fork is next to crossing 2 so I call it Camp 2.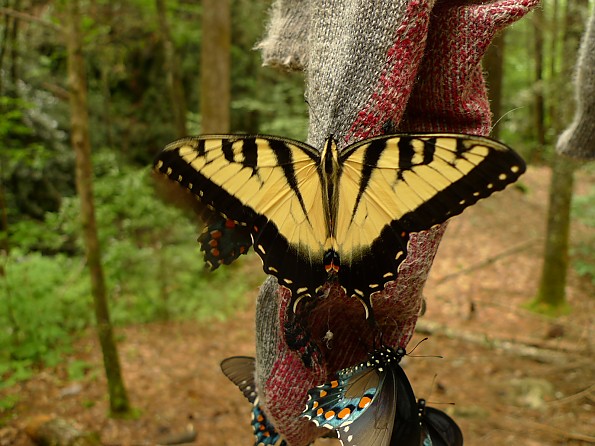 The butterflies like my Smartwool socks.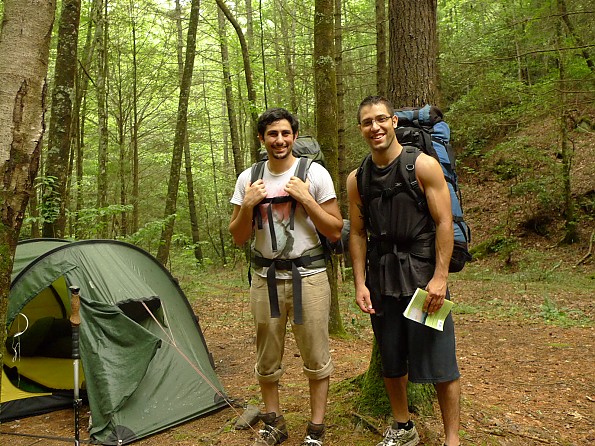 YOSEF AND ERIC---Two backpackers pass by my North Fork camp and they are from Gainesville Florida out for a 4 day trip.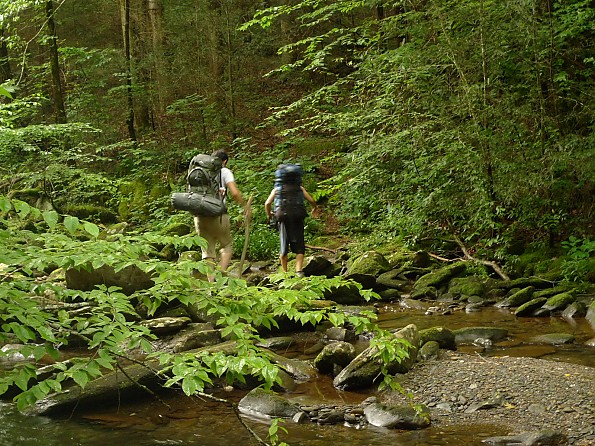 The boys cross the NF to points beyond.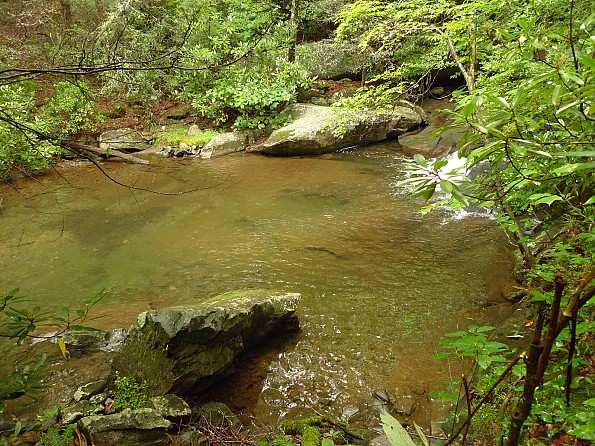 Day 5 gets me to change my original route by foregoing a low South Fork camp and pulling 1,500 feet in 7 miles up the South Fork trail to an upper site called Iron Camp, but first I have to leave the North Fork and in the process pass Johnny's Hole, a nice swim pool.
Who's solo when you hike with a crawdad?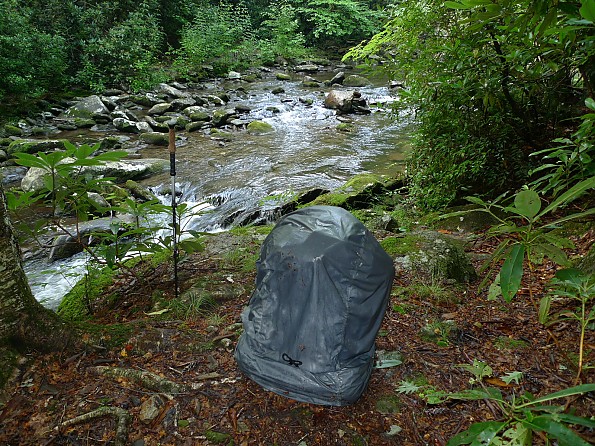 About a half mile up the South Fork trail you reach its first mandatory crossing as shown.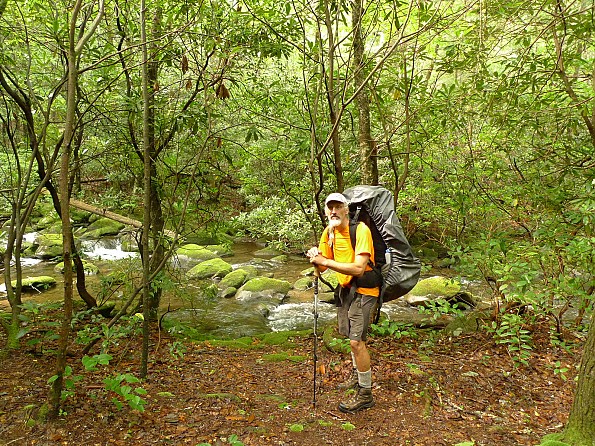 The hump to the high ground begins as I stand on the SF trail by the Grassy Branch trail jct.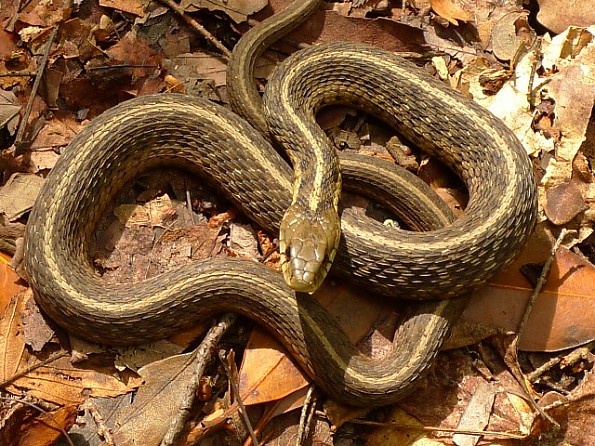 Who can get lonely when you got a snake for company??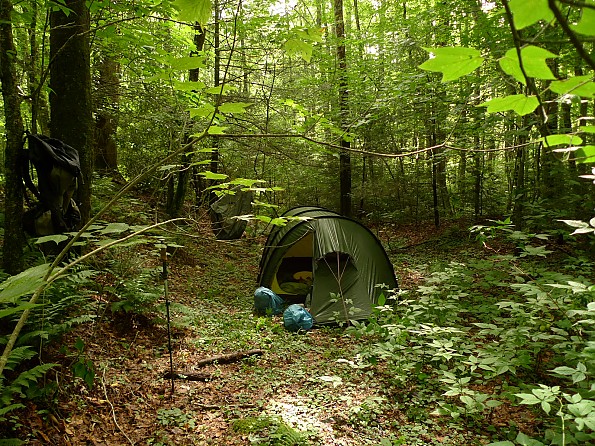 My day's destination is Iron Camp on the SF Citico.  There are 2 nutbusting climbs on the SF and Iron Camp is right at the start of the second.
DAY 6 TO COME