9:43 a.m. on August 15, 2012 (EDT)
Peter1955

1,379 reviewer rep
1,339 forum posts
Day 3: My clients were happy with their visit, but the lady was starting to get tired. I decided on a scenic drive down the Icefields Parkway, followed by an easy hike up Wilcox Pass.
At the turn of the last century, the Athabasca Glacier extended right across the valley floor, blocking the north-south route. Wilcox Pass was the only way to get through, and a horse trail was established that was used until the glacier receded enough for a road to be built in the Sunwapta valley.
We stopped on the way for a few photos....
and got to the trailhead around 11:00 - the drive from Jasper takes about an hour, and we weren't in a rush.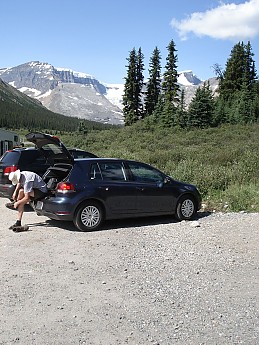 The hike starts with an easy climb through the forest, but after an ascent of just 250 metres comes out to the first viewpoint.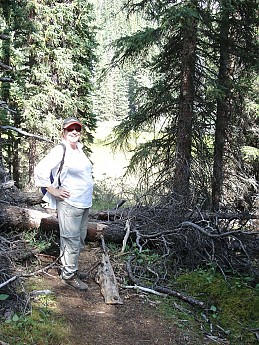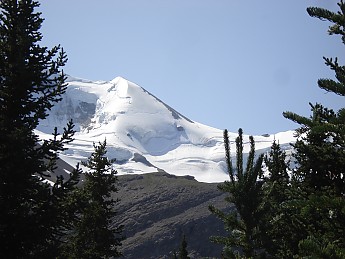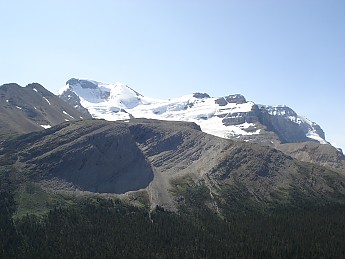 The trail begins a steady (but easy) climb through the alpine...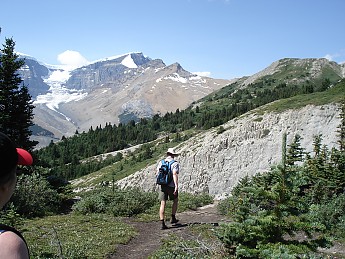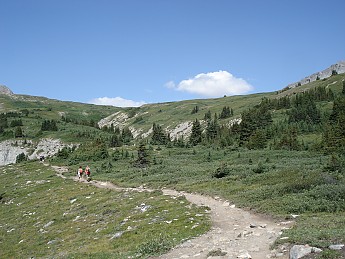 ... with great views all the way around. Nigel Peak is to climbers right, Wilcox to climbers left, and the Columbia Icefields across the valley with a number of glaciers stepping down from it.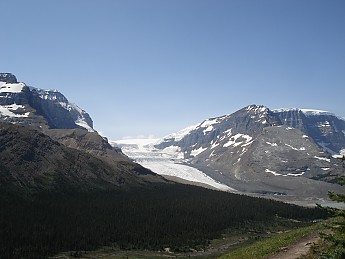 Athabasca Glacier. The Columbia Icefields have lost 70% of their water in the last century - note the height of the lateral moraines on either side.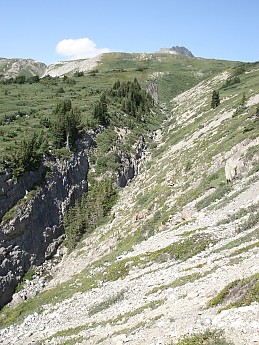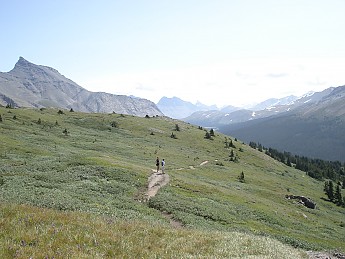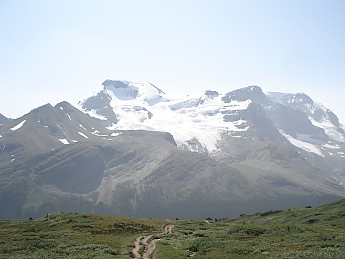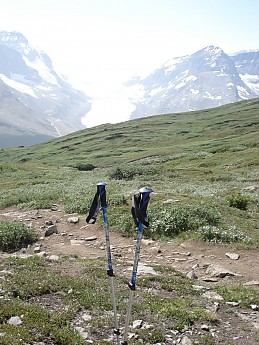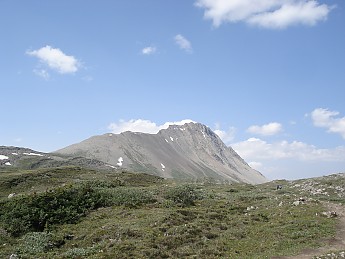 A break at the pass for lunch...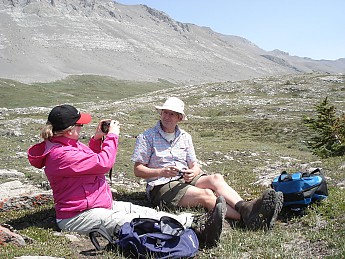 and I showed them the 'amazing exploding chip bag' trick!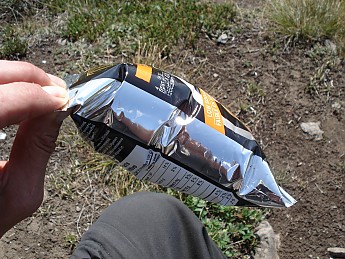 (the drop in air pressure makes the bags inflate like balloons).
More photos...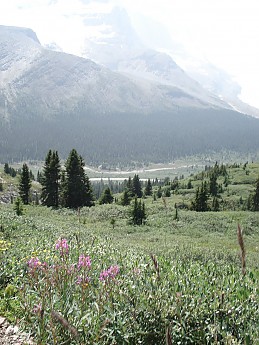 and back down again.