10:49 a.m. on August 15, 2012 (EDT)
Peter1955

1,379 reviewer rep
1,339 forum posts
On Friday evening, I swapped my New Brunswick people for a group of four women. They were a bit stronger, so I'd picked out a 'moderate' trail for them to do.
On the way up we passed Medicine Lake, the site of a series of mudslides that had closed the road a few days before. While the US is suffering from a drought, the Canadian Rockies are awash in floods and water levels unheard of in decades.
The level of Medicine Lake (below) would normally be 100 ft lower than it is now.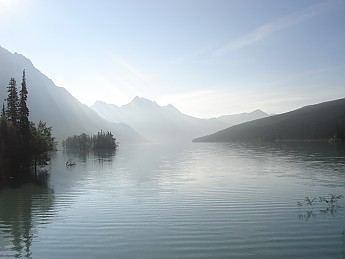 The Opal Hills hike leaves from Maligne Lake, a beautiful mountain lake notorious for the diesel-powered boat tours that cruise its length every day, and for the sky-high prices at its restaurant.
The trail head leaves from the parking lot that's farthest from the 'attractions' and begins with a short walk across a meadow then enters the forest.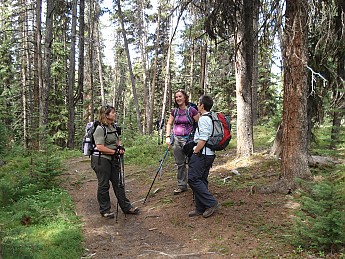 Bear warnings are out of course. There's a mama grizzly that has a cub around every year, and it's important not to disturb her.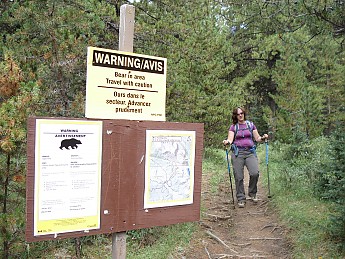 That easy section at the beginning is all too brief - the trail immediately starts a long grinding climb straight up for about 400 metres. Nice sights to see along the way, but still a hard and unending workout.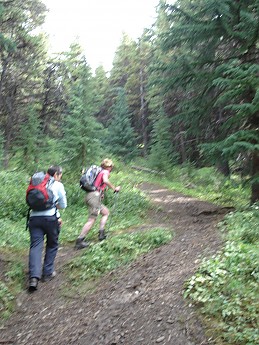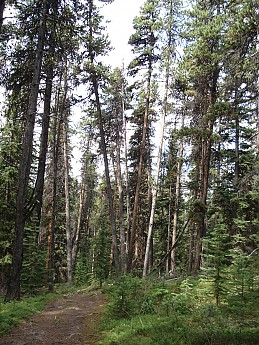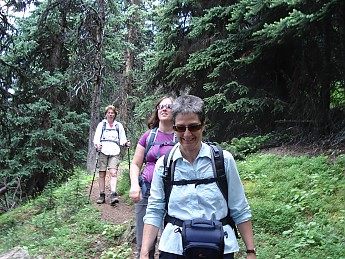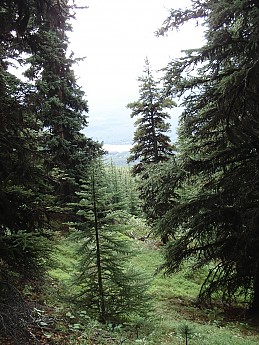 A few stops along the way...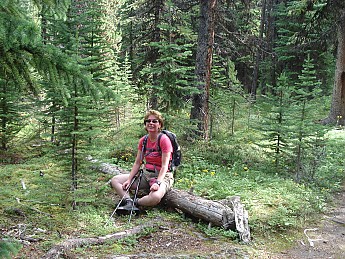 ...then we suddenly popped out into the alpine.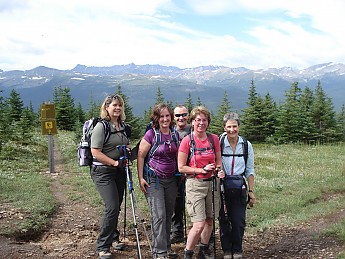 From this junction, there is a path going climbers right which leads up to a scenic lookout. We paused there for a snack and some photos of the lake far below...
Pretty, but there's more to come. We returned to the junction, where the main trail branched off to the left. The best part of the Opal Hills trail is a walk down an alpine valley, in between Opal Summit and the smaller hills in front of them.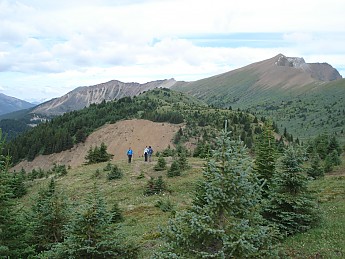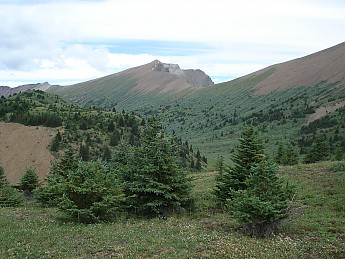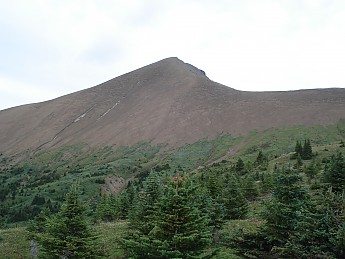 Opal Summit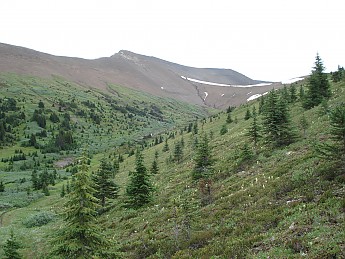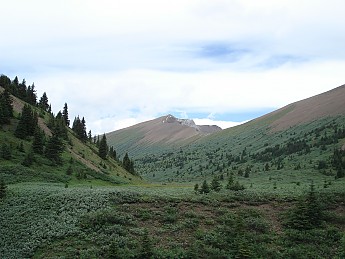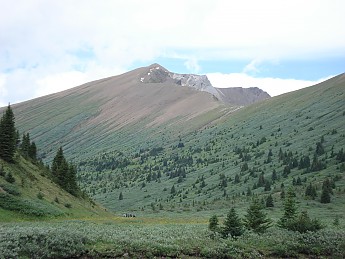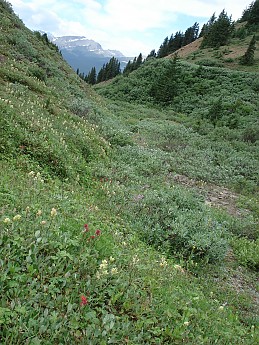 Flowers, of course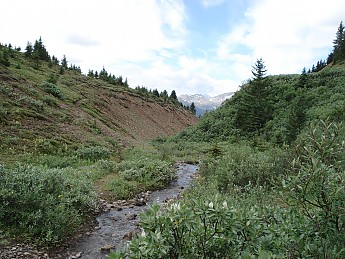 and a stream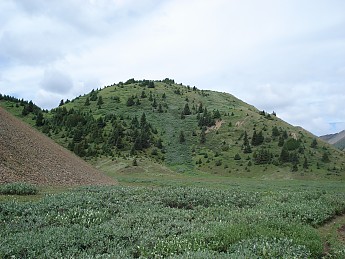 The hills to the left and the range in front and to the right...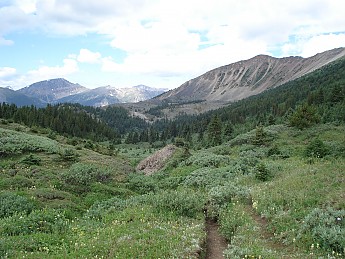 On a personal note, I keep meaning to bag the summit,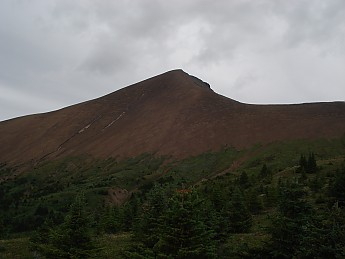 but somehow every time I try, either the weakness of the group I'm with, or bad weather, has stopped me. This hike was planned to be 'the one' but one woman with some health issues meant that we had to back off. Someday, perhaps...
Back down the other side of the hills, and eventually back to the trailhead.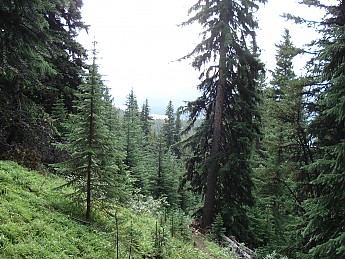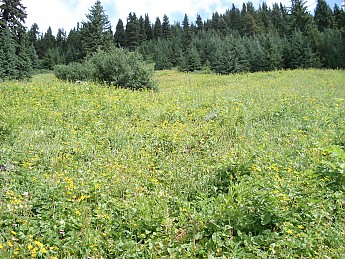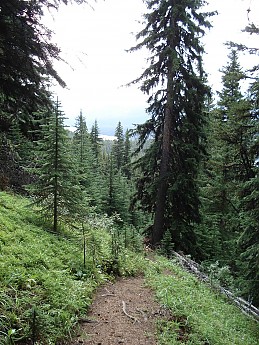 At the bottom, we added a 2 km trail by the lake called the Mary Schaffer Loop, just for good measure,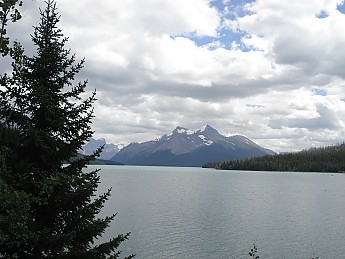 then back into Jasper for a soak in the hot tub and a swim at the local pool.

A nice day out with some very pleasant company, some nice mountains and great views, and even a bit of exercise! Life is good.