4:57 p.m. on August 28, 2012 (EDT)
Peter1955

1,379 reviewer rep
1,339 forum posts
Me and three friends met in Jasper for a weekend of hiking - nothing too dramatic, but some great views, a bit of exercise, and a wonderful trail or two. Two mountain tops in two days, but nothing much higher than 750 metres of elevation gain.
First up, the Bald Hills, one of my all time favourites. The trail starts at Maligne Lake, home to sightseeing boats that cruise its length filled with tourists (at $55.00 each), but quickly starts to climb following the path of an old fire road. That leaves the jeans-and-sneakers crowd behind and we were soon alone. Except for a deer or two...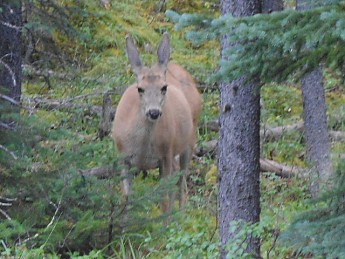 The trail passes an old corral and hostler's cabin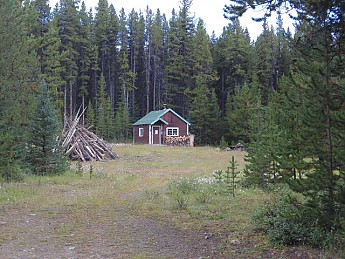 then a long steady grind through the forest begins. A few views on the way up (see Opal Hills TR from couple of weeks ago - now snow-capped)...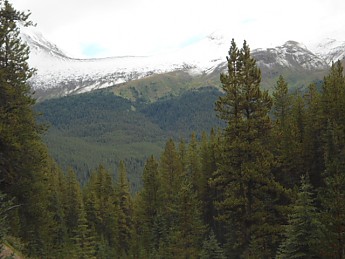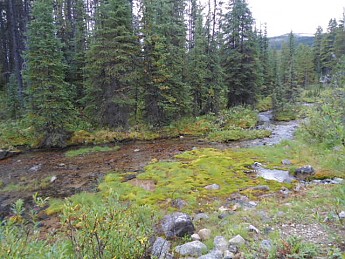 but mostly a steady slog. The gradient is steep, but not enough that you couldn't drive a quad up there if you had to.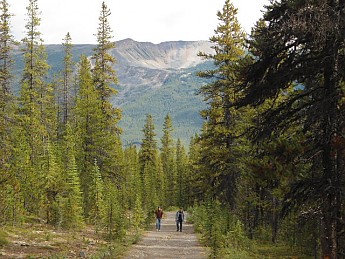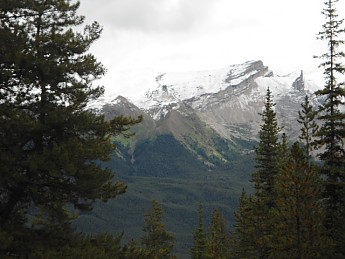 We met a second mule deer on the way up, like the first one quite unafraid and it actually followed us for a few hundred metres!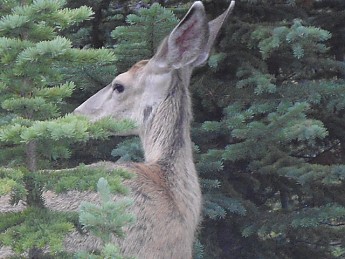 Obviously, someone's been feeding them.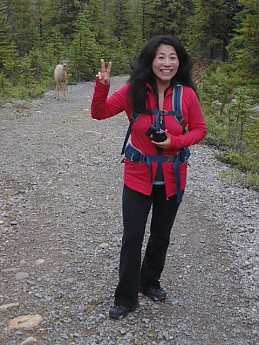 The views started improving, and while the weather seemed a bit 'iffy' patches of cloud gave way to bluer skies.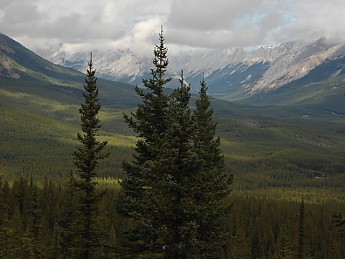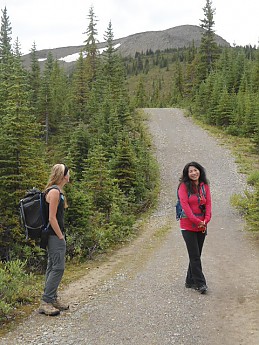 After about 450 metres of elevation gain, we finally reached an old fire lookout. Here's where most tourists turn back, once they get a view of the Maligne valley below.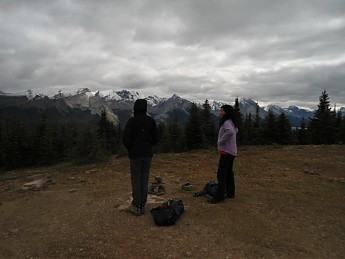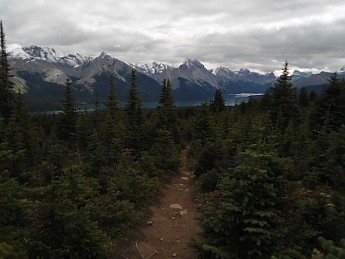 The REAL trail continues, though, crossing below a higher plateau, then heading for the summit...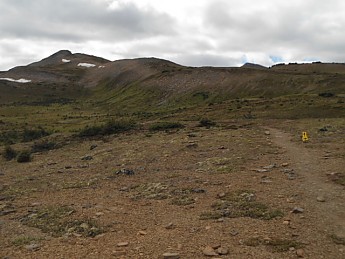 It fades out on the tundra and eventually turns into a bit of a scramble.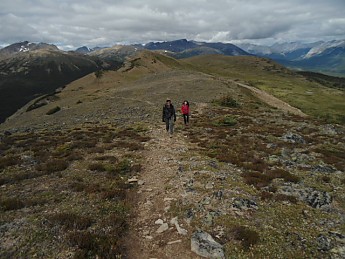 Too late for the summer flowers, but nice views on every side.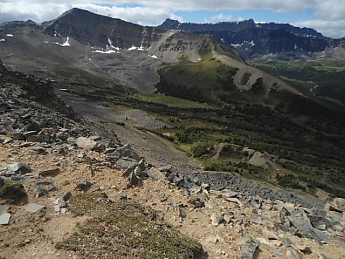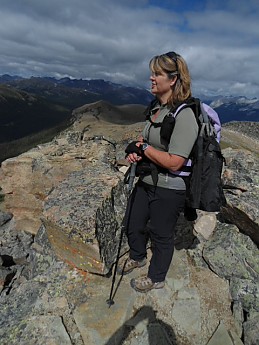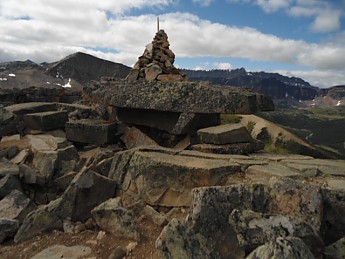 and we stopped for a snack.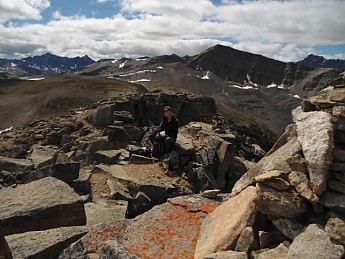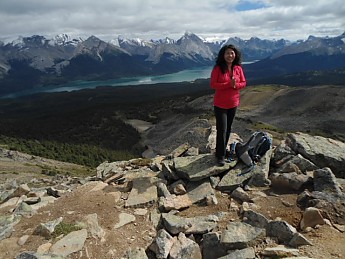 and a photo op or two. We were harassed continually by golden-mantled ground squirrels, who were so salt deprived, they actually tried to drag away a sweater and steal the packs.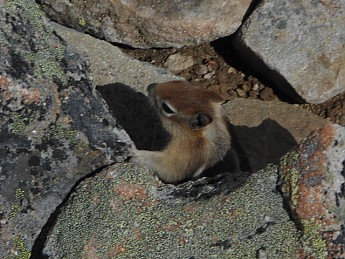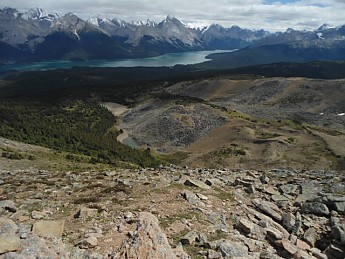 Maligne Lake below, where the trail starts. About 700 metres of elevation gain over about 15 km.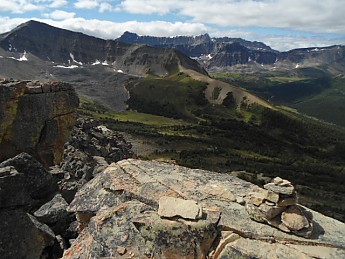 The section from the lookout to the peak adds only about 150 extra metres, but the nice thing about the Bald Hills is that you're not done yet! There is a nice little ridge to the east and north that lets you bag a couple more minor peaks before you go back down.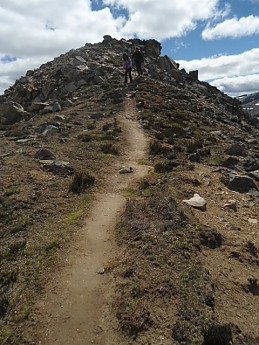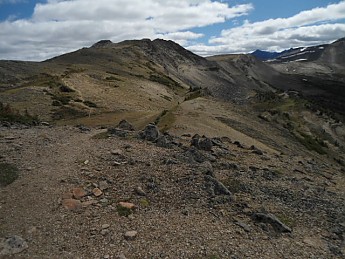 Down one ridge, then up the next...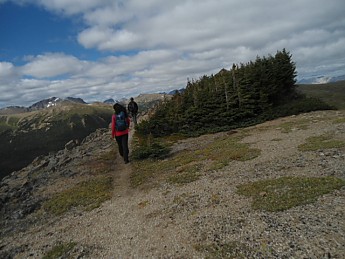 More animals, this hoary marmot sunning on a rock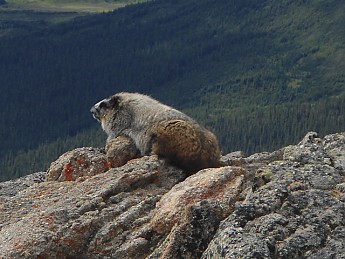 had all the best views...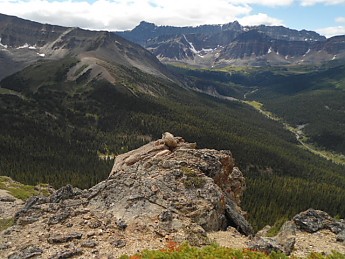 Looking back the way we'd come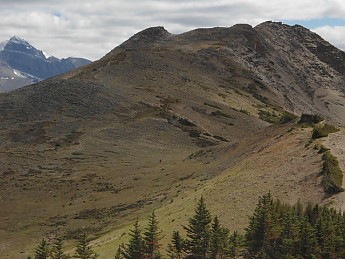 then another little peak.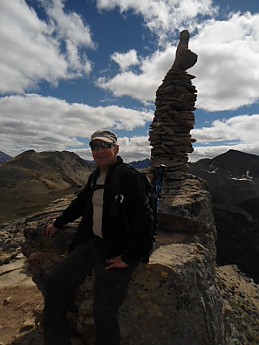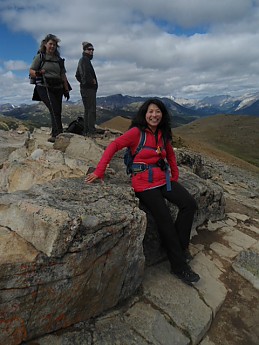 Views of the unspoiled valley on the other side of the ridge...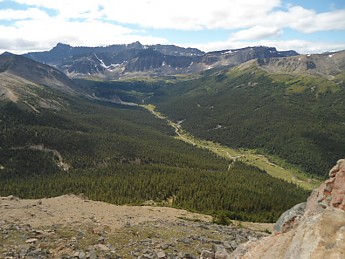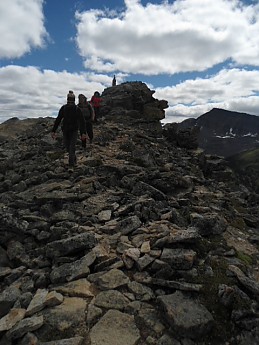 and still another peak.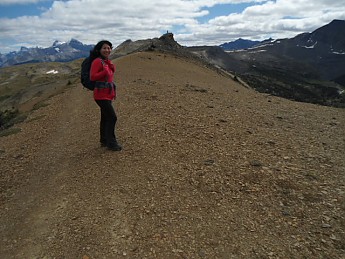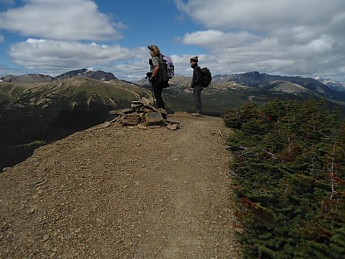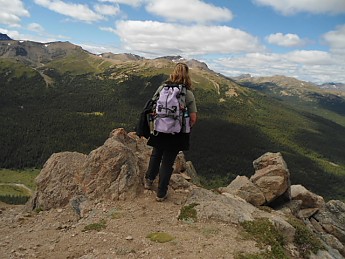 A few last photos, then back down again...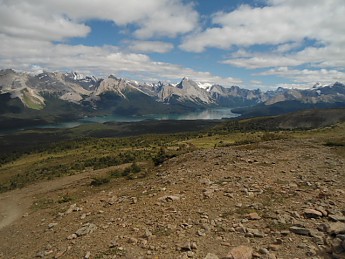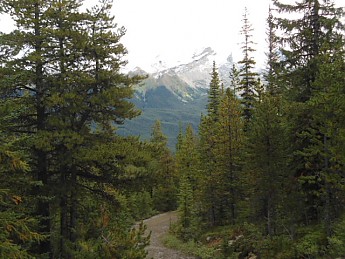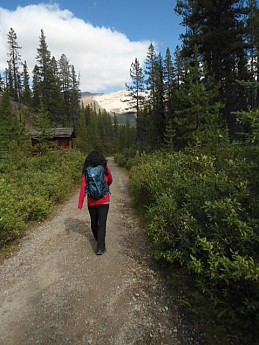 The total hikes takes about 4 hours but we spent some extra time on the top. Made it back to town in time for a swim at the local pool, and supper in town before returning to our campsites for the night.
Just another glorious summer day in the Canadian Rockies.