2:29 p.m. on October 9, 2012 (EDT)
Peter1955

1,379 reviewer rep
1,339 forum posts
Every year I do a 'Last Gasp' trip, one last shot at the mountains before the snow hits, usually on the Thanksgiving Weekend. . This time, I had quite a mixed group of ten; one old guy from Belgium, one young physicist from India, a nice young Iranian couple, and the rest from Canada. I also used the event as a bonding trip for my organizers, and had four of them along.  
Snow at on the mountain tops made us pick a walk without too much elevation for the first day. The Meadows trail wanders along the Saskatchewan river, following the bluffs along its edges, and winding up at an open meadow. With the return trip, the distance is about 21 km, just a nice walk to get warmed up.
Just a word of warning if you're ever thinking of doing any hiking in the Nordegg area: getting accurate maps or up-to-date trail guides is virtually impossible, and many trails just wander off into the bush. SAR is many hours away and cell phone reception is poor. Be prepared to do your own route-finding and be ready to find your way out on your own if you get lost.
First, about the risks. These two plaques at the trailhead: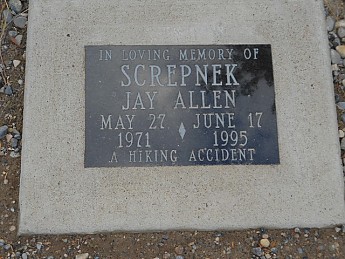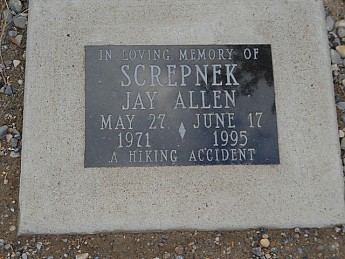 A good reminder to pay attention. Since these two deaths, 8 British SAR technicians have died there doing their training.
Our hike wasn't planned to get into the more dangerous terrain, though. Just an easy walk on an 'iffy' kind of day. Temps around 0°C overnight and a chance of rain.
The trail crosses the Saskatchewan River on a suspension bridge,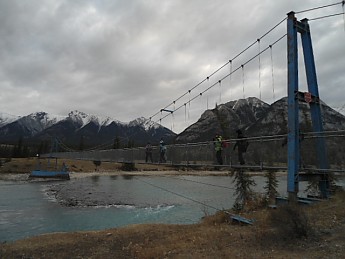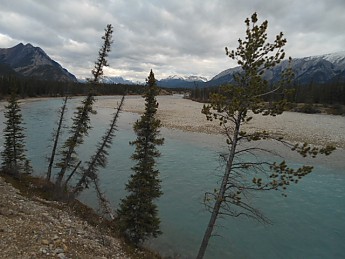 threads across a meadow then crosses the Siffleur River.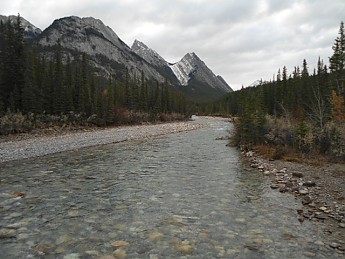 After a few easy traverses up to the ridge tops, the whole trip becomes a scenic stroll, with great views of the valley below and the Front Ranges of the Rockies just beyond.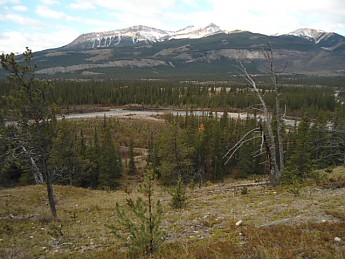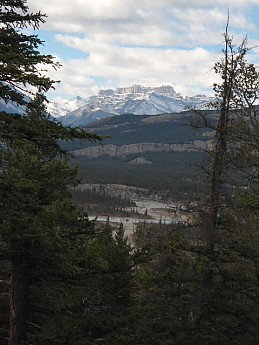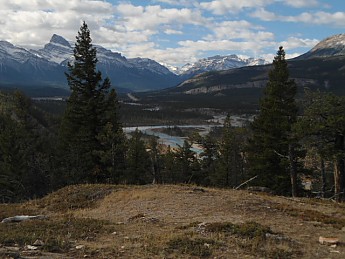 A stop for 'second breakfast'...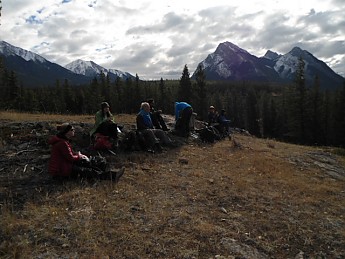 and a unique glimpse of a morning moon.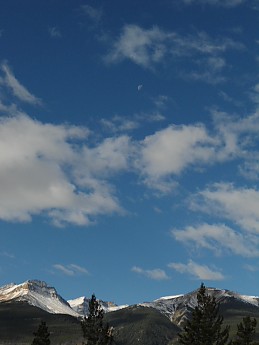 On the Kootenay Plains on the other bank, there are teepee poles set up in the meadows. They are used for ceremonial powwows by the local bands.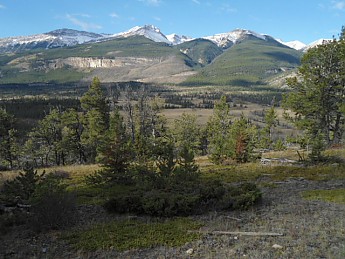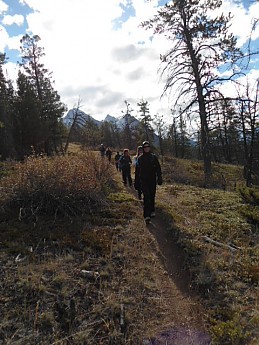 A stroll downhill through the trees...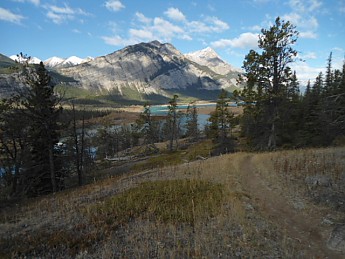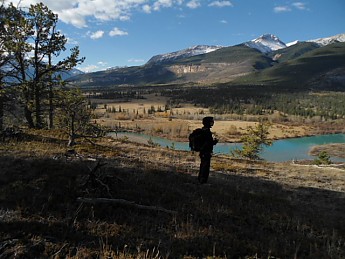 then the trail meets the meadow.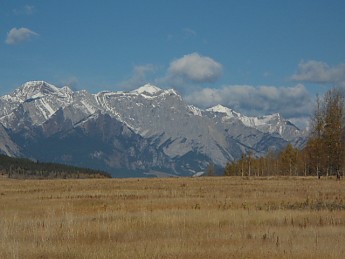 Time for a lunch break beside the river, relaxing in the grass.

While Michel was napping, a younger woman, Caitlin, apparently amused herself by tying his shoelaces together.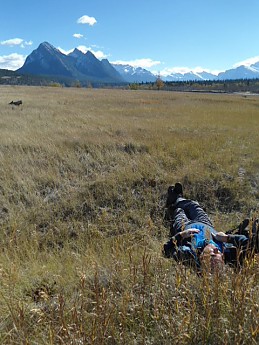 Me, doing 'heroic leader pose #165'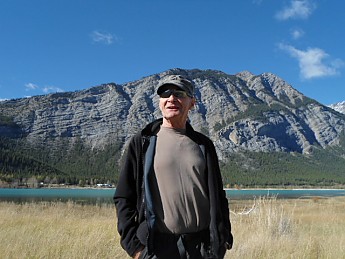 More ridges, more rivers and more mountains...
Hoodoos...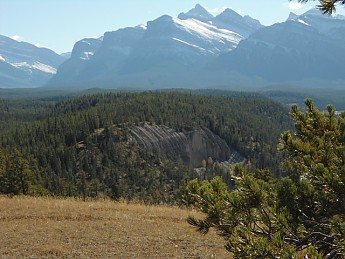 some photo ops...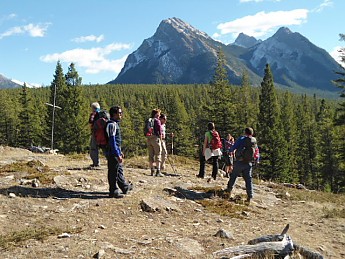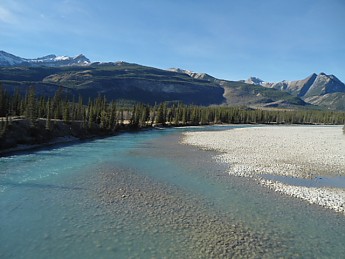 A river again...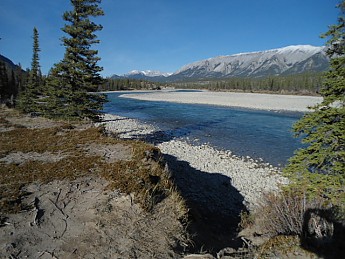 and back to the bridge, where Caitlin gets a bit freaky.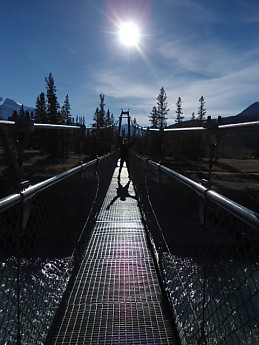 A stop on the way back to the hostel to get a shot of Abraham Lake. 
The more exciting hike, done the next day, follows.