10:29 a.m. on November 11, 2012 (EST)
Peter1955

1,379 reviewer rep
1,339 forum posts
Over a foot of snow (35 cm) in just the past couple of days changed a planned hike in Elk Island National Park to a snowshoe walk! The highway conditions to get there made for some slow, scary, white-knuckle driving, and many people dropped out, but ten people made it to the trailhead.
Because of temperatures of about -18°, I broke the day up into two separate hikes. The first one was the Beaver Pond Trail, an easy 3.5 km loop through the bush. No wind, and the fresh snow and deep powder made for some spectacular scenery.
Back at the trailhead, we did a little comparison of the various snowshoes in use;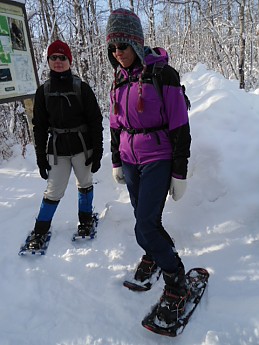 A couple of pairs of MSR Lightnings and lots of MRS Evos and Denalis.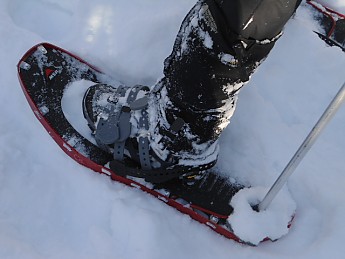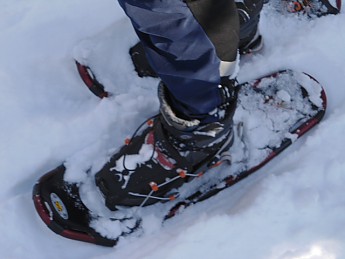 Atlas. Spring-loaded snowshoes made for running don't work very well for walking.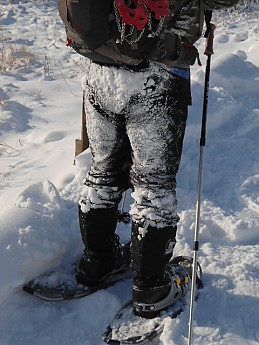 I like a fresh snowfall. It lets you see what's been going on for the last few days on the trail. We were the first people to go through and there were animal tracks everywhere. Bison, elk, deer, snowshoe hare, fox and coyote, as well as the smaller mammals.
More tracks when we were coming back than when we were going out.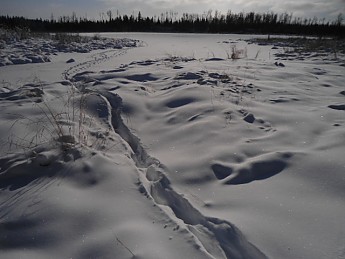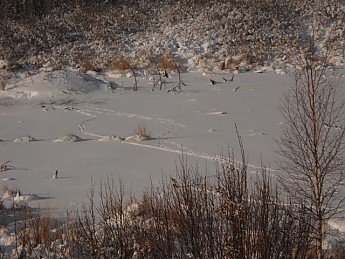 Back to the cars and we warmed up for a bit, had a snack, then drove to the Lakeview Trail TH. This one starts in more open terrain, following the shores of Astotin Lake around into the forest.
Bison tracks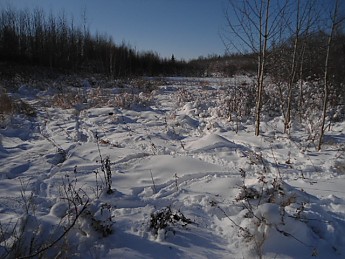 Looking down at a beaver pond...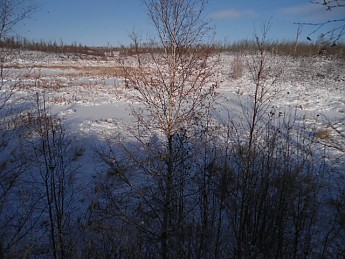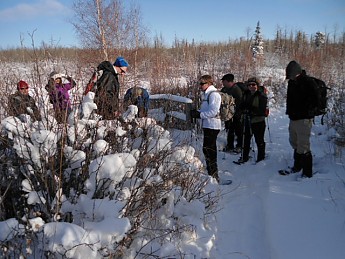 From the frozen ponds, the trail drops down behind a ridge into a small hidden valley.
I call the Lakeview Trail my 'Magic Forest' walk. In winter, it never disappoints.
Bushwhacking a bit...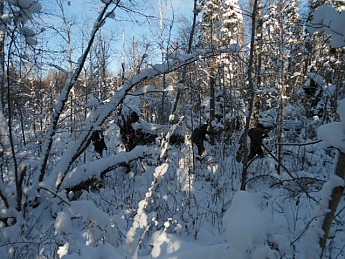 and Jeff knocked down a bit of snow on himself. 'Taking one for the team'.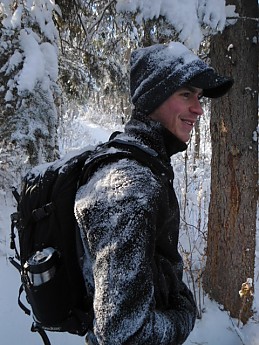 I didn't want the day to end, so we took a little detour through the woods following a well-trodden elk trail.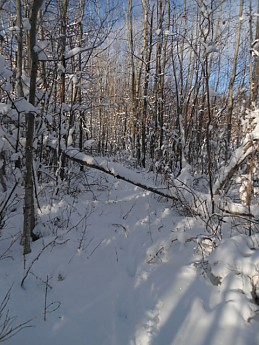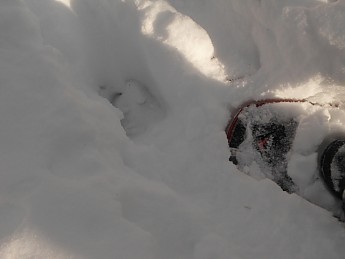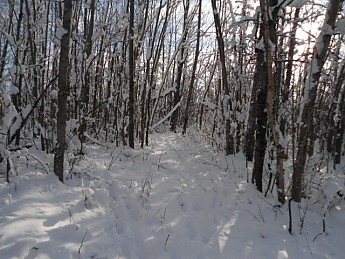 ...then back to the lake shore...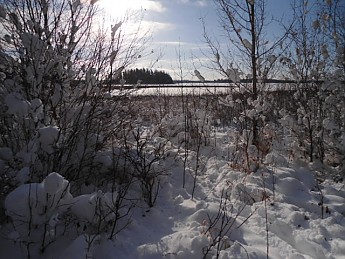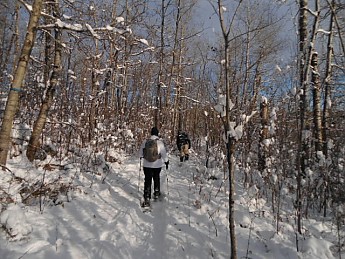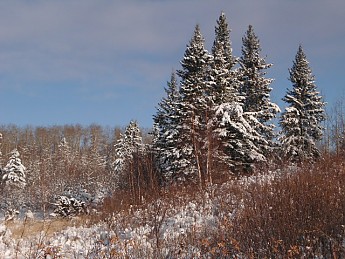 ...around the lake...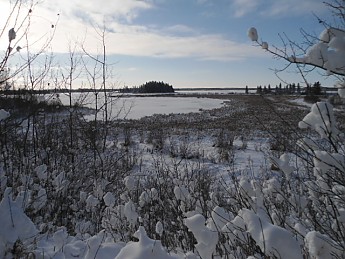 ...and back out again.
There's something magical about the first heavy snowfall. It changes a familiar trail into something new and different.
It was a very, very good day.