11:59 a.m. on December 27, 2012 (EST)
GaryPalmer

244 reviewer rep
5,256 forum posts
I was going to Sedona but when winter finally hit me at Wickenburg I decided to come down to Tucson. Here are the last of my pictures from Wickenburg to Tucson of my Wyoming to Arizona trip this fall. I was on the road 3 1/2 months.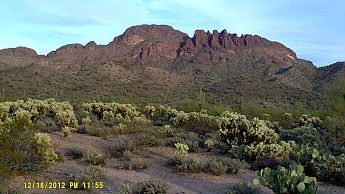 Vulture Peak from the campground and Trailhead, with Cholla Cacti forest in the foreground.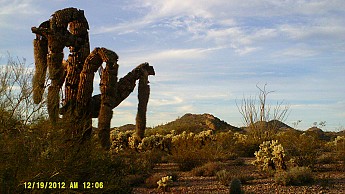 A wilted Saguaro Cacti, Choola and ocotillo Cacti while on hike to Quartz Peak in the Sierra Estrella Wilderness SW of Phoenix AZ.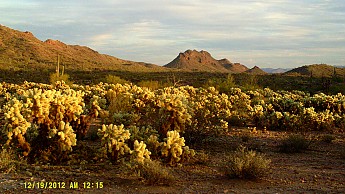 The sunrise on the desert.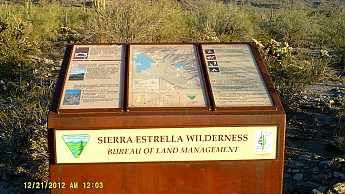 Trailhead to Quartz Peak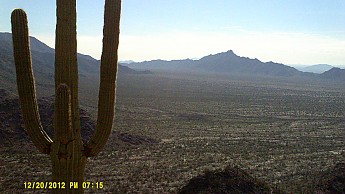 Near the head of the trail looking back down into the desert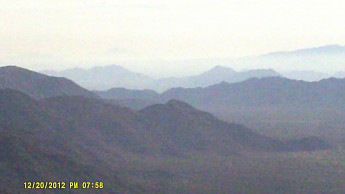 Smoke,fog and smog separate the distant mountains.
Long bony fingers of mountain ranges stretch out into the plains below.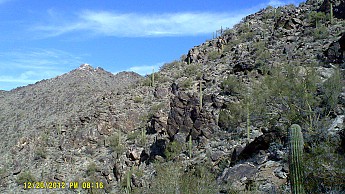 Looking north along the Sierra Estrella Range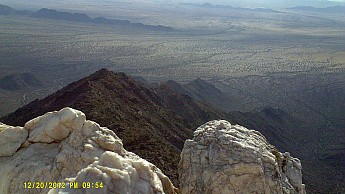 Looking SW from Quartz Peak. The main peak is made up of huge boulders of white Quartz, as seen in the foreground.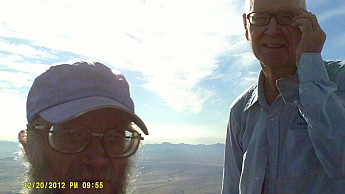 Rood Anderson (R) and I on Quartz Peak. Rood was my www.warmshowers.com (a bicycling group) Host. I stayed at his place near Buckeye AZ on my way south to Tucson.
That long finger of mountain below as we decend.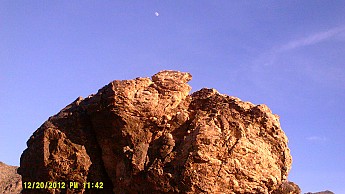 Moonrise over a rock formation along the trail.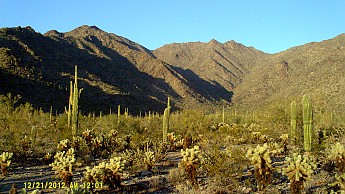 Looking back towards Quartz Peak, its in the left hand side area along the ridge.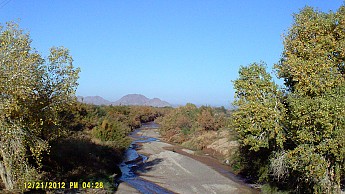 After I left Rood's house I traveled south towards Casa Grande thru the desert and found this first streambed with water. I have been in the deserts since cycling in Utah this is the first I saw with water and not just another dry wash.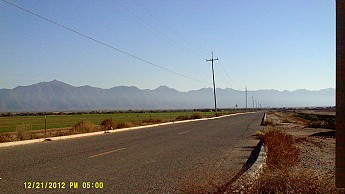 Looking back at the Sierra Estrella Range. Quartz Peak is the third peak left of the telephone pole.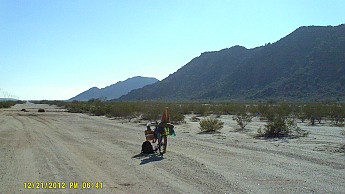 The North maricopa Mountains along the dirt road I took south from Buckeye.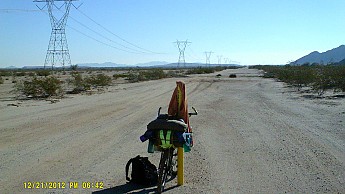 The long stretch of sandy road before me going down towards Casa Grande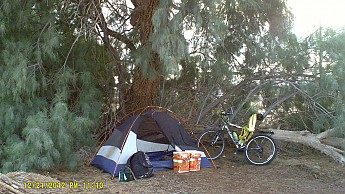 My camp once back on the pavement behind a Salt Cedar tree.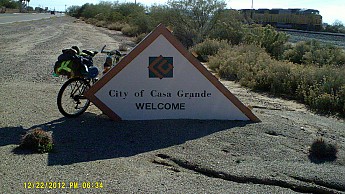 Welcome to Casa Grande AZ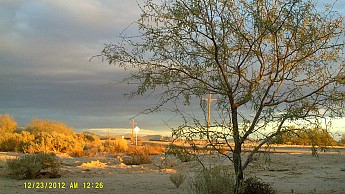 Another camp with sunset colors near La Palma AZ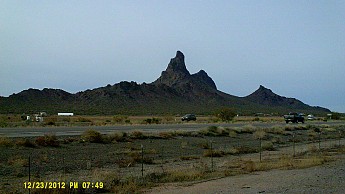 Picacho Peak from the southeast 30 miles NW of Tucson.